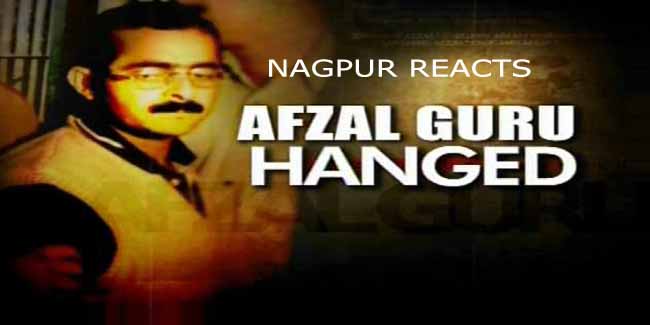 Nagpur News:
Indian government carried out yet another secretive hanging of one of the most malevolent terrorists, Afzal Guru who was sentenced to death in 2003 by Special Prevention Of Terrorism Act (POTA) Court. Despite repeated denials of pleas against his death sentence, he had been on a death row since 2005. Afzal Guru was found to be the mastermind behind the attack on the Indian Parliament in Delhi in 2001. The attack was jointly carried out by Lashkar-e-Toiba (LET) and Jaish-e-Mohammad (JEM).
The citizens of Nagpur had varying opinions on this issue of delayed justice and the different questions on the country's justice system.
Lalit Damahe, a lecturer in a city college said, "This is an example of how our country's laws are changing. We need more fast track courts for issues relating with terrorism. Every terror attack requires a specific amount of time for investigation and as soon as that is completed, we must have a quick method of punishing the criminals. Even though Afzal Guru was hanged, this case is not over. It is a response from us to all those terrorists who think they can get away with destroying our peace. It is a reply to all those countries who think we have a weak governing system. This secretive technique that has been adopted by our government for hanging criminals is perfect because it clearly exhibits that our law makers are not giving room for any more attacks and are swift with their decisions. This is a reform we must get used to. "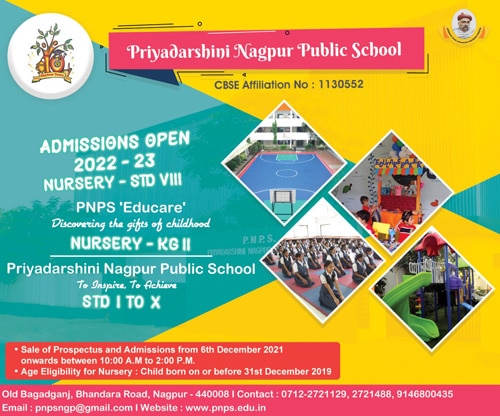 Afzal Guru was hanged early this Saturday morning at Delhi's Tihar Jail. This incident has no parallel history in the Indian Republic and hence was the alleged reason for the delay in execution of Guru's punishment.
Shalabh Chaturvedi, an MBA student had many questions of his own for which he seeks answers. "Why did the government take action for execution despite what the Supreme Court says? Why did the Indian Government have double standards for this case? Why did the Indian President take so long to answer the mercy plea initiated by Guru's family? ", he asked. "The capital punishment awarded to Afzal Guru was part of a legal and constitutional process which ought to have taken place long back. India has certain laws and this decision should have been taken when the Supreme Court had first announced the death sentence for him. It is unfortunate that such decisions become subject to electoral politics."
Out of the many views capital punishment to terrorists received, the city youngsters had the most distinct opinions.
Harsh Agrawal, an engineering student said, "The more number of secret hangings Indian government carries out, the more are the chances of the same happening with Sarabjit Singh. But our politicians seem to have forgotten that. The struggle to get him back is not going at a very acknowledgeable speed. Keeping that aside, I think Pranab Mukherjee is proving to be a strong President. Denying mercy pleas and carrying out secret hangings is good. These terrorists have stopped being an aid to India long time ago. Now it's time for execution. Not only does this send a strong message across the boundary that we are not going to tolerate this any further, it also tells them that finally we have a system that may delay justice to those who sacrificed their lives, but not deny it; shows our strength. Now same should be carried out with other prisoners too. "
Zohra Master, a psychology student said, "We have been victims of terrorist attacks for just long enough. It was about time we gave them a reply. In my opinion, a late reply is better than no reply; kudos to Pranab Mukherjee for making it possible. Afzal Guru got what he deserved. But this is one battle won, the war against terrorism is still on. Killing one or two terrorists is not the solution but it's definitely a start. "
Ajay Chandwani, a CA student said, "It's better late than never. People have always thought that in India, everything is possible. We think we can get away with anything; from breaking signals, to drunken driving cases to murders to rapes. But by these recent actions, our justice system is proving it wrong. This being a good step, I truly believe punishing or killing criminals will not kill the crime itself, we have to prevent it!"
Vying for the government's attention are many such cases. One step towards transforming the approach of the law makers towards heinous crimes has been taken, but we need more such steps to complete this long list of cases that are pending in our courts. Hopes of giving justice to the souls of those who have forfeited their lives for the country still remain strong.
Shivangi Chaturvedi