The Sa Re Ga Ma Pa contestant visits the city to invite his fans to the Grand Finale in Goa this year
Nagpur: Zee TV's 'Sa Re Ga Ma Pa', the first and most iconic singing talent hunt show on Indian television, has been instrumental in introducing the country to some of its demigods of music – Shreya Ghoshal, Kunal Ganjawala, Shekhar Ravjiani, Bela Shende, Sanjivani and Kamal Khan in the last two decades and the current season of the show only seems to be upping the anté and setting even higher benchmarks for singing talent.
Be it the show's very own mentors – Mika, Pritam Da and Sajid-Wajid, the 30 jury members or actors like Salman Khan, Shah Rukh Khan, Aishwarya Rai, Asha Bhosale and Akshay Kumar who've visited the sets recently, everyone's praising the talent pool. Thephenomenally talented Jugpreet Bajwa is making the entire nation proud on this prestigious platform. Clearly amongst the hottest contenders for the finale, Jugpreet is in Nagpur today to share his experience of being a part of India's biggest singing reality show and share a vote appeal to his fans and well-wishers to win the show.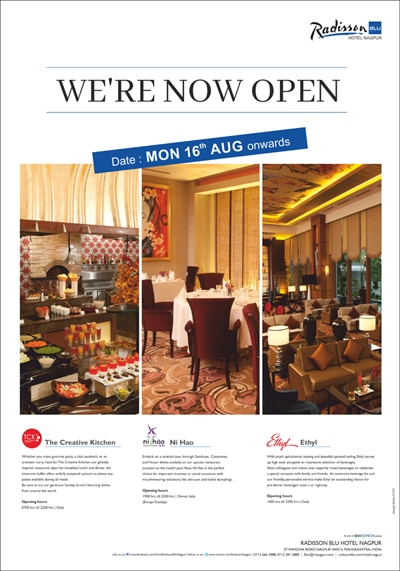 To vote for your favorite contestant Jugpreet, fans can send an SMS 'SRGMP (Space)Jug' to 57575 or visit www.ozee.com/vote. This year, the culmination of the successful season of Sa Re Ga Ma Pa will be in Goa. It will be a vibrant celebration of music and rocking performances!
While addressing media personnel, Jugpreet Bajwa greeted in Marathi and said Nagpur is like a home town for him. He said that his mother, maternal grandmother and uncles all hail from Nagpur. He said that he still reminices his visits to Telankhedi Lake, Seminary Hills etc. He claimed that Nagpur is an amazing place. He claimed that his passion for music started right at the age of 6 years. He said that his mother was his inspiration. He added that it is only because of love and support of fellow Indians that he has reached thus far.
Trained in western and Indian classical music, 21-year-old Jugpreet hails from Canada. A passionate singer and a motivational speaker, Jagpreet lost his vision to eye cancer when he was barely 6 months old. However, his impaired vision never posed a hindrance in his path of success. An inspiration for many with his journey of tiding over visual impairment and scaling unimaginable heights, Jugpreet Bajwa is already a winner in many ways. A confident singer, he has impressed superstars like Akshay Kumar, Shah Rukh Khan and Salman Khan. He owns the stage when he steps up to perform. His simplicity haas endeared him to countless fans and made him a well-recognized singer on television.
Jugpreet said that he is very excited to be in Nagpur today. He added that he is extremely fortunate to have landed a spot in Sa Re Ga Ma Pa – a competition that showcases only superlative talent and sets higher and higher benchmarks of excellence in singing each season. It's been a golden opportunity to learn under the guidance of our mentors and a panel of 30 eminent industry experts. The knowledge and exposure he is gaining with his stint in the show is priceless. With each passing day, the competition is getting tougher and all of them are working really hard to win the show. Their mentors Sajid- Wajid are grooming them to emerge as the best performers and versatile singers. With the blessings of his family he has reached here, he wants to make them really proud by winning the show. He requests all his fans to vote generously for him and ensure that he wins the competition"
This weekend on Sa Re Ga Ma Pa, watch a tribute to monsoon that will show contestants singing and dancing to popular rain songs of Bollywood. On Saturday, July 2, 206 at 9:30 PM, get drenched in a cloudburst of melodious music as the talented singers evoke a Barish Walla Maahol with their musical notes on Sa Re Ga Ma Pa!
To catch all the masti and some extraordinary performances, stay tuned to Amul Sa Re Ga Ma Pa powered by Flipkart & driven by Hyundai every Saturday, at 9:30 PM andSunday, at 9:00 PM only on Zee TV.