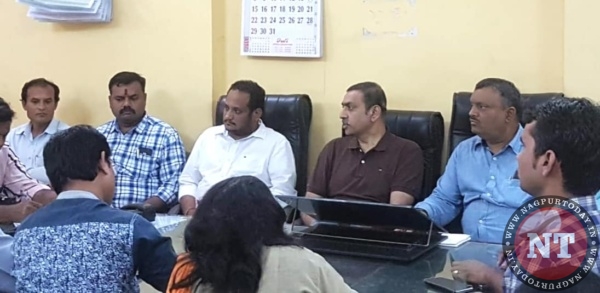 NAGPUR: Leader of the ruling BJP in Nagpur Municipal Corporation (NMC) Sandip Joshi and former Mayor Pravin Datke demanded from the State government to regularize illegal religious structures in the city as it did with the slums constructed before the year 2000. Addressing a press conference on Monday evening, the two BJP leaders said that they respected the court's order of demolishing illegal religious structures that are in the middle of roads and those which disrupt development works and traffic movement.
They informed that the NMC's anti-encroachment squad accompanied with police had reached Trimurti Nagar on Monday noon to raze Datta Mandir. However, hundreds of residents opposed to move and the squad had to return from the spot.
The two leaders said that a delegation of BJP corporators would meet the NMC Commissioner on Tuesday to discuss the issue. The NMC will also call a special meeting on 3 August to apprise the State government of the House's sentiments. It would also be demanded in the special meeting to take action against the officers, who prepared the list of illegal religious structures to be demolished, they said.
Joshi and Datke also informed that they were fighting legal battle on the issue and a hearing on it was scheduled on 2 August. A meeting of Dharmik Sthal Bachav Sangharsh Samiti has been called on Tuesday where both the leaders have been invited.