Nagpur: The strength of Congress, already decimated in NMC poll, depleted further as a newly-elected Corporator of the party resigned. Gargi Chopda, who was elected from Prabhag 10 in the recently concluded local body election, resigned citing reason as "fed up" with the internal bickering in the party. She had won the seat by over 4000 votes. Significantly, all four candidates of Congress had won from Prabhag 10.
Gargi is wife of sitting Corporator Dr Prashant Chopda. Interestingly, in the juggernaut of BJP, Congress managed to sweep Prabhag 10 by winning all the four seats. Talking to Nagpur Today, Dr Prashant Chopda confirmed resignation of Gargi as Corporator as well as primary membership of party over "family reasons." But slyly hinted upheaval in the party as the main reason.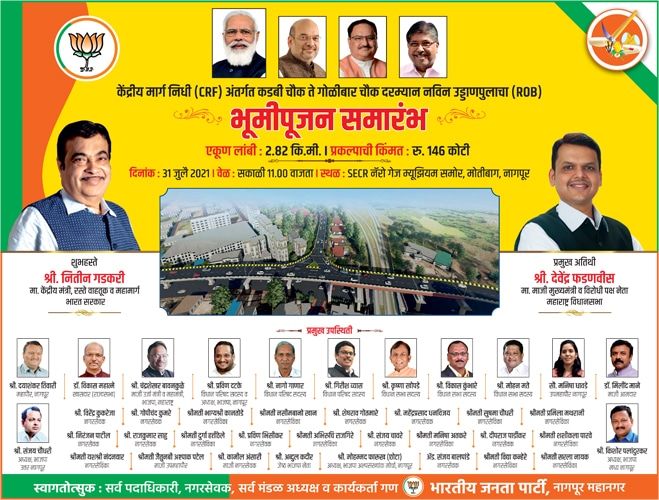 According to sources, Dr Chopda was the architect behind Congress success in bagging all the four seats from Prabhag 10. His clean image and outstanding work in the field of health and cleanliness resulted in the drubbing of BJP. It is learnt, Dr Chopda was having differences with another party Corporator Nitish Gwalvanshi who was also winner in the panel. However, Gwalvanshi refuted the differences aspect behinf Gargi's resignation.
According to Gargi Chopda, she has sent her resignation letter to Municipal Commissioner and NMC Secretary by post. It is however could not be verified whether her resignation has been accepted or not by the NMC administration.
– RAJEEV RANJAN KUSHWAHA(rajeev.nagpurtoday@gmail.com)