Adv. Abhijeet Wanjari express confidence over wining elections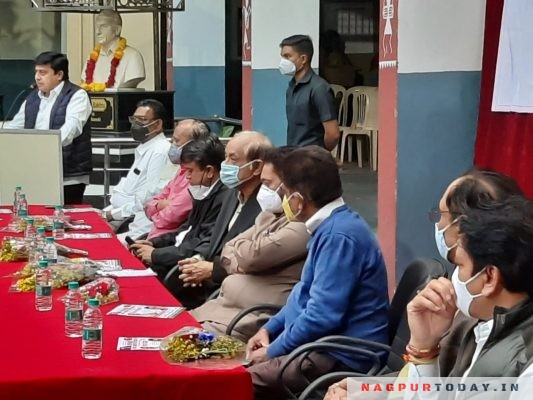 Nagpur : 'Jeet' means Victory, and 'Jeet' is part of my name, I would Win for sure! Said Adv. Abhijeet Wanjari who is official candidate of Mahavikas Aghadi for graduate constituency elections. He expressed his confidence towards winning elections in today's campaign meeting.
Only four days are remaining for the election of Maharashtra Legislative Council Nagpur Graduate Constituency elections and all the candidates have geared up for it.
Adv. Abhijit Govindrao Wanjari's campaign rallies have been going on in various places for the last ten days and he is getting huge response. Another meeting in this series was held today at Sindhu College, Pachpavli, Nagpur. The meeting was attended by Energy Ministerof State and Guardian Minister of Nagpur District Dr. Nitin Raut as chief guest. Prasanna Tidke, Harish Bhakaru, Mohan Wasnik, Pandey etc. were also present.
My goals are to solve the long awaited problems of the graduates and transform their lives, ensure bright future to the graduates in various field, and provide them with employment opportunities along with skill development. If there is to be a change in the lives of teachers, staff, professors, students, then there is a dire need for change in the leadership for graduate constituency and the only way to bring about this change is through the voting for elections of the graduate constituency, said Adv. Abhijeet Wanjari .
Adv. Wanjari will doubtlessly work towards solution and development of the problems of the graduates. D. Nitin Raut appealed voters in to vote in huge numbers to get Adv. Wanjari elected.