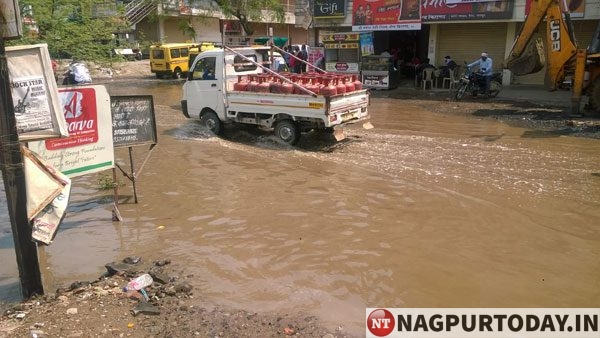 Nagpur: A street in Besa locality here resembled a mini lake as an old pipeline was damaged by a JCB machine and water gushed out in massive quantity.
The JCB was deployed for digging work for construction of a new road in Besa locality. During digging, the heavy vehicle damaged the old pipeline triggering massive spilling of water for hours. Soon the busy main road turned a water tank posing severe hardships to passersby. Pedestrians, vehicles were seen treading in the knee-deep water pools slowly and cautiously, as well. The fallout of pipeline damage was the Besa locality and nearby areas faced water crisis.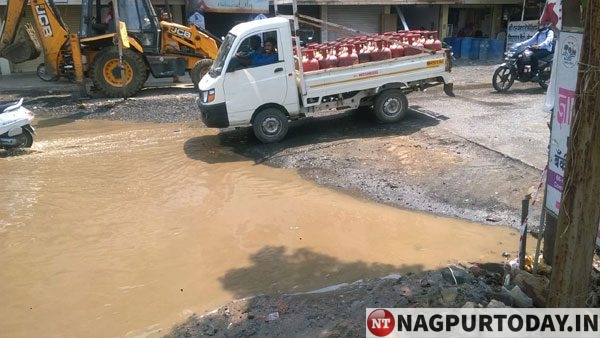 Ironically, the several areas of city are facing water shortage owning to scanty rainfall and drying up of water resources in and around Nagpur district. The incident could add more woes in terrible proportion. Precious water in gallons got wasted due to damage to pipeline at Besa.
Considering the water loss and repair work, water shortage stares the faces of locals for next couple of days or more.
The Sarpanch of Besa Gram Panchayat Surendra Banait squarely blamed Maharashtra State Jeevan Pradhikaran for the frequent incidents of pipeline damage in the area. He claimed that the pipeline was laid barely a foot under the ground and thus exposed it damages on more occasions than one.