JCI Nagpur Stars administered oath during the Seventh Installation Ceremony.
Nagpur: The Seventh Installation Ceremony of JCI Nagpur Star was held in a glittering ceremony at Bollywood Centre Point, Sakkardara Lake, Nagpur on February 27 at 6 pm. JCI Nagpur Star is one of the leading organization in the city. Immediate Past President of JCI Jc. Advocate Prakash Naidu installed Jc. Neha Singh as President of 2016.
In the introductory session Aman Singh and Jc. Neelam Ghoshchowdhury performed the role of Masters of Ceremony and introduced Chief Guest and first Lady National President of JCI India – JCI Senator Jc. Rajshree Bhaje. Advocate Shakul Ghatole introduced Guests of Honor – Past National President and President of VED – JCI Senator Jc. Devendra Parekh, and  key note speaker Jc. Javed Khan Rana.
The ceremony proceeded for 'Meeting to Order' as Junior Jaycee Aman Singh invoked Jaycee Creed. Other Dignitaries present were Past President Jc. Ajay Singh, Jc. Uma Bhattad, Jc. Swapnil Kare, Founder Member Jc. John Thomas etc.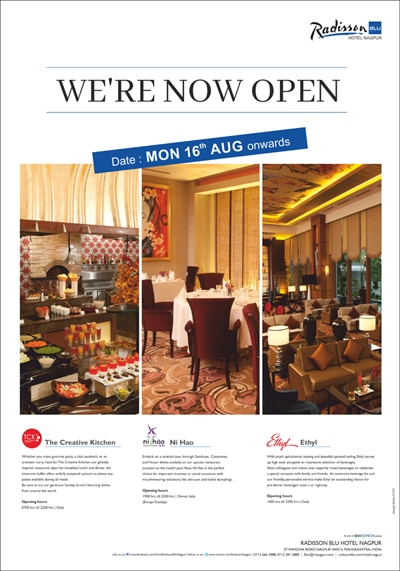 The newly installed president Jc. Neha Singh said, "It was not possible without the outgoing president Jc. Adv. Prakash Naidu. I thank him from bottom of heart for giving me this honourable position, which I believe would handle it with utmost responsibility," she said.
This was followed by the installing of the Governing Body. The installation of CGB officers was governed by President Jc. Neha Singh. Governing Board Members include:
Vice President (M.O) – Jc. Adv. Pramod Upadhyay,
Vice President (I.O) – Jc. Jagdish Trivedi,
Vice President (B.O) – Jc. Adv. Akshay Samarth,
Vice President (C.O) – Jc. Navin Santiago,
Vice President (International) – Jc. Sandeep Negi,
Vice President (Sports) – Jc. Sudeep Jaiswal.
The Directors include:
Director (M.O) – Jc. Nitin Mathew,
Director (I.O) – Jc. Vibhanshu Graham,
Director (B.O) – Jc. Ravishankar Naidu,
Director (C.O) –  Jc. Meena Kohchade,
Director (International) -Jc. Pooja Palod,
Director (G&D) – Jc. Amit Shrivastava,
Joint Secretary – Jc. Neelam GhoshChowdhury,
Treasurer – Jc. Adv. Vaishali Bagade,
Jayceerate Chairperson – Sheetal Samarth,
Jayceerate Secretary -Anju Upadhyay,
Junior Jaycee Chairperson – Jewel John Thomas.
Installation Officer of the programme and National President of JCI India administered the oath to the new members. JCI is a worldwide community of young active citizens ages 18-40 who share the belief that in order to create positive change. JCI Nagpur Star is one of the leading JCI organization in city. Mission of JCI Nagpur Star is to provide young adults the opportunity to grow as leaders, citizens and individuals through leadership training, community involvement and networking by training our "Leaders of tomorrow, today".
Jc. Ajay Singh, Jc. Uma Bhattad, Jc. Prakash Naidu, Jc. John Thomas, Jc. Neha Singh, Jc. Neelam GhoshChowdhury, Jc. Shakul Ghatole, Abhijeet Paunikar, Christina Nehmey, Rashmi Naidu, Madhu Prajapati worked hard for this installation program.