Nagpur: Jay Bhanushali is an Indian television actor best known for his portrayal as Neev Shergill in Ekta Kapoor's Indian soap opera Kayamath that aired on Star Plus was in the city for the promotion of the popular dance show 'Dance India Dance'.
The very first platform for budding artist to showcase their dancing talents on Indian television 'Zee TV' titled "Dance India Dance" (DID ) is slated to be back on TV screens with their all-new season. The last season had enriched people's vocabulary and concepts of dance like Popping, Lyrical Hip Hop, B-Boying, Kalaripayattu, Paso Doble, Slo-Mo and Aerial. The show aimed at showcasing spectacular talents every season. Dance India Dance is all set to raise their benchmarks higher with each successive season and has consistently outdid itself in showcasing brilliance and innovation in dance.
The fifth season of Dance India Dance premiers on June 27, 2015 at 9pm. The show will be presented in the form of the 'Biggest Battleground of Dance', where each participant will scale new horizons of perfection, poise, presence and grace while they challenge others to 'BeatThat'!
Even Mithun Chakraborthy fondly known as Mithun Da is back for this season and will be seen guiding the contestants.
The auditions were carried out to hunt or scout for India's most talented dancers across 12 cities. Contestants underwent layers of screening and finally the most deserving candidates were hand-picked.
Whats new in this season is we will be seeing two new judges along with Master Muddassar Khan an Indian dancer and choreographer in bollywood who was the judge for the dance reality show Dance India Dance Season 4, Gaiti Siddique who's been a coach and creative guide for countless Dance India Dance stars over the years and an immensely popular former contestant of Dance India Dance Season 2- Punit Pathak. Master Gaiti has choreographed the famous songs like 'Baby doll' and 'Pink lips'.
Jay Bhanushali who is the Host for this show from past 10 years says- in Dance India Dance season five, you will be seeing new Dance Battles. This time contestants will have to go through various immunity tasks. He said that Dance India Dance is great platform for the youth to showcase their talents. Initially the dancers felt worried about achieving their goals in the field as there were no platforms provided. But after Dance India Dance Season-1, they were able to see innumerable dancers coming across the country to showcase their talents. Many succeeded in achieving the same.
Dance India Dance has always proved to be the best about providing the opportunities to their contestants.
In an exclusive interview with Nagpur today, Jay Bhanushali spoke about his experience in Nagpur city. He added that he is looking forward to seeing many talents from Nagpur in Dance India Dance.
NT: How many talents are selected from Nagpur?
Jay Bhanushali: He said that since he was busy with the shooting and other engagements, he was not able to attend the auditions this time. So he do does not have any idea about the contestants this time.
NT: What was your experience for being a part of Dance India Dance for almost 10 years?
Jay Bhanushali: He claimed that 'being a part of a dance show for 10 years feels great. The show always looks forward that the young talents every-time get to learn new things and the contestants selected are the best'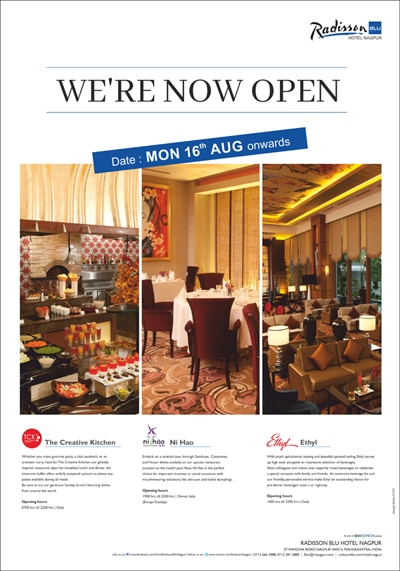 As told to Taniya Bageshwar