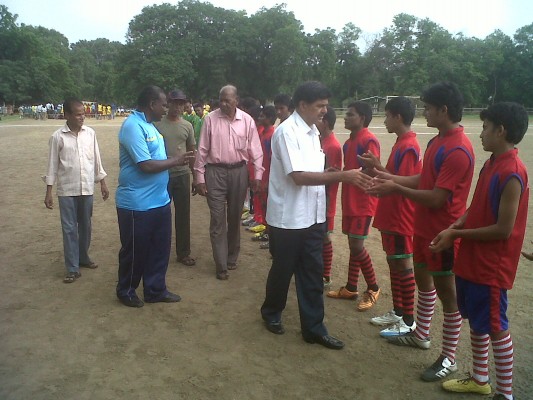 The Jawahar Lalji Darda Nagpur District Football Association 2nd Division League started today with a lot of gusto and noise This league represents the future of Nagpur football as all budding Footballers showcase their talent in order to get noticed and thus helping them earn a place in one of the many reputed clubs situated in the city.
The day started with the Inauguration ceremony which was headed by the Vice president of NDFA Salim Baig. The other Digineties were as follows.
Mr.Abdul Lateef (Vice President NDFA)
Mr. Iqbal Kashmiri (Chairman NDFA league Committee)
Rajesh Nagrurkar (Referee NDFA)
Mohd.Mubeen(Manager Vision 2015)
Mohd.Javed Rana (Convener of this tournament)
The first match of the day was played between Eagle 'B' and Baba Sporting 'B. The match however was a one sided affair as Eagle went on to cruise to a 3-o victory. Rohit Kaithwas was on the spot twice and Roshan Kathore put the icing on the cake with a 3rd goal to make it a memorable day for the Eagle club who lived by their name as they kept flying through out the match .
The match was been played at Old rural parade ground, Police line Takli.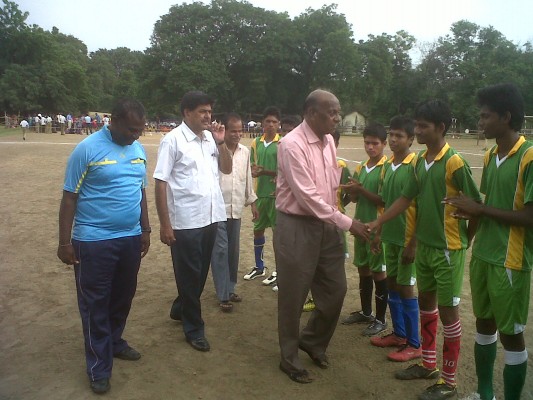 Result : Eagle 'B' 3(Rohan Kaithwas 19th,70th min,Rohit Kathote 57th min) beat Baba Sporting 'B' 0.
No Card.