Picture this…you are rounded up with platters full of mouthwatering dishes and relishing all the fancy meals in a prison cell! Well … before you go any further with your imagination, hold your horses! We are talking about a jail themed restaurant. Nagpur is turning out to be the hub of themed restaurants now, frekish theme and décor in the city takes it up a notch. Touted to be the first jail-themed restaurant in our town, "The Jailer's Kitchen" promises you a taste of prison dining.
With an imposing entrance and the qaidi's of the jail welcome you in their respective and well known jails named Jodhpur jail, Yerwada jail, Teehar jail, Nagpur Central jail and Chambal ka jail. Apart from the walls filled with images of famous movies dialogues, one of the favourite is "FIFTY SHADES OF JAIL"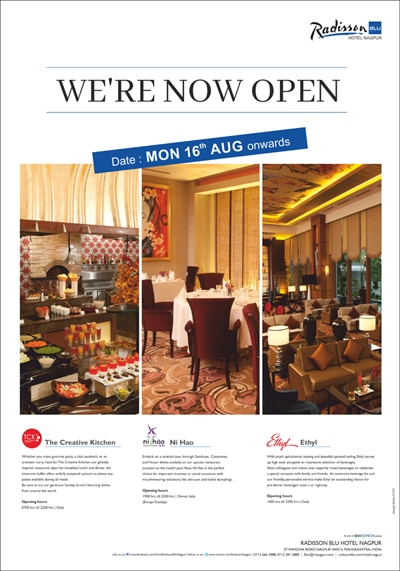 Beside this they have special "Khoonkhar kaidi cell" and also few block buster filmy names which has given astonishing performance in bollywood and set a terror in audience. All filmy name has tagged on each prison cell are Banded Queen, Revolver Rani, Lady Don, Bullet Raja, Gulabi Gang.
There are quite a few eateries in town which go beyond just offering meal. Going all out to create a magnificent experience for you with their special theme and décor, "The jailer's kitchen" is a worth visit. Overall unico blend of dishes is served at this restaurant and the service is excellent. You can hang out with your friends and family and feel the exquisite experience.
Stone Finger is a great opener for vegetarians and also one of the soft and peppery one. Paneer Lajawab was spicy and the paneer was melt-in-the-mouth soft texture. Chicken Noorani Kebab is almost like ordering two starters at one price. Russian Finger is targeting those who looking for Russian taste, which gives you a rich and delicious flavour.
#Nagpurtodaytip: Enjoy prison dining and gorge on their food with themed bizarre décor gives you feel of remarkable experience.
Address: HPCL Depot, Opposite, Wardha Rd, Khapri, Maharashtra 441108
Phone: 077769 12126