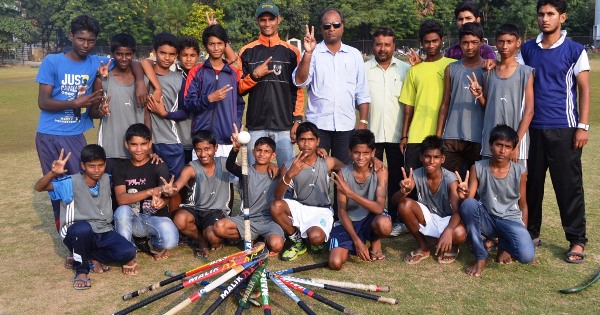 Nagpur Today.
In the finals of VHA league Under-14 match, Jaibai Chaudhary School defeated Swami Narayan School by scoring 1-0 and notched the winner title of Inter-School Under-14 Hockey Tournament, organized by Vidarbha Hockey Association at its playfield on November 9, 2013.
In the tough and exciting match, Pranay Tirode of Jaibai Chaudhary School earned an exciting goal on the 18th minute against Swami Narayan School. Also, Deepak Khobragade and Vishal Thakre of Jaibai Chaudhary School played an amazing game during the proceedings. Joined Secretary of VHA Bhaskar Naidu declared Vishal Thakre as Man of the Match for his brilliant performance.
Besides, Swami Narayan School also played a fine game and gave tough competition to Jaibai Chaudhary School where Vishal Singjaniya of Jaibai Chaudhary School tried his best to mark the victory but failed to succeed.
The Umpires of the match were Virendre Baghel, Lucky Sangode, Amit tembhere and Gunanan Jha wherein the organizing committee members were Vinod Gawai and Bhaskar Naidu.