Nagpur: A city-based organization – Jai Jawan Jai Kisan – has termed the State Government move on transferring all layouts, public utility places, works and powers of Nagpur Improvement Trust to NMC as an eyewash. "The move is aimed at filling the coffers of cash-strapped Nagpur Municipal Corporation by hook or crook," Prashant Pawar of the organization claimed.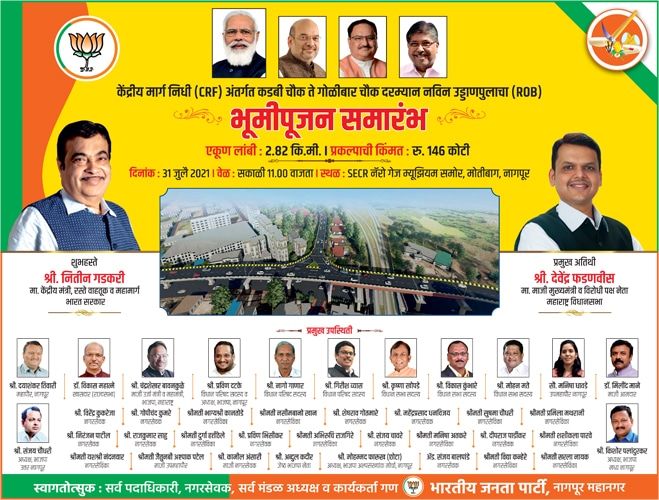 "The NIT has been assigned with Mertro Region Development Plan and the State Government has given it the responsibility of developing nine talukas and 720 villages in Nagpur District. Hence the talk of NIT being scrapped is nothing but an attempt to mislead people. Many of the layouts were regularized in 1900 and 572 schemes. Moreover, most of the development works in these layouts have been completed. Now, the process to transfer these layouts to NMC has been initiated. The development charges have been recovered from citizens and around Rs 1500 crore have been deposited with NIT. The cash-starved NMC is eying the money because its coffers are empty. Hence the State Government is plotting to transfer the layouts and the Rs 1500 to NMC for its day to day affairs. The State Government, instead of developing the layouts is transferring the money to NMC. This is nothing but cheating of citizens," Pawar charged.
The Jai Jawan Jai Kisan has demanded that the NIT should complete all the development works and the balance money should be returned to the citizens. The Guardian Minister and office-bearers are misusing the NMC and NIT hence the two bodies could go bankrupt. "On one hand, the NIT is being given affairs of nine talukas and 720 villages by divesting powers of Gram Panchayats, Panchayat Samitis and Zilla Parishad and on the other hand, Rs 1500 crore are being transferred to NMC. This is nothing but an eyewash and duping of citizens," Pawar asserted.
– Rajeev Ranjan Kushwaha (rajeev.nagpurtoday@gmail.com)