Nagpur: Taking serious view of abysmal recovery of taxes, the Chairman of Tax Assessment and Collection Committee Sandeep Jadhav came down heavily on negligent officials and employees and ordered stern action against them. "Suspend the irresponsible employees if tax recovery target is not achieved," Jadhav directed NMC administration.
A meeting of Tax Assessment and Collection Committee was held on Friday at Dr Panjabrao Deshmukh Hall in NMC Headquarters. The meeting was also attended by Deputy Chairman Sunil Agrawal, members Yashashri Nandanwar, Madhuri Thakre, Bhavna Lonare, Dhantoli Zone Chairperson Vishakha Bante, Deputy Commissioner Rajesh Mohite, Assistant Commissioner (Tax) Milind Meshram, all Assistant Commissioners of 10 zones, and other officials.
Jadhav expressed his disappointment for not achieving the three-monthly recovery target by Tax Inspectors of zones. Sensing the angry mood of Jadhav, the Assistant Commissioners assured him of achieving the recovery target by October 31. When Jadhav asked the Deputy Commissioner Rajesh Mohite whether the action will be taken if the target is not achieved by October 31, Mohite assured him that irresponsible and negligent officials and employees will face suspension action if the target is not achieved by October 31. Jadhav asked Mohite to give deadline of seven days to employees to improve their working style. If they failed to correct the wrong, then suspension action should be initiated against them and a report in this regard submitted, Jadhav said.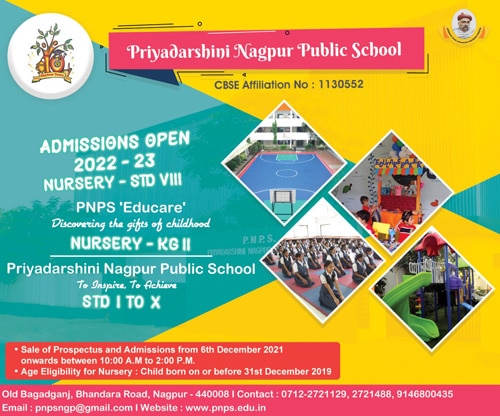 In the 2018-19 Budget, revenue of Rs 519 crore through tax collection was expected. But even half of the target was not achieved. NMC administration will take serious view of this lapse, Jadhav said. The NMC administration will be recommended to provide adequate manpower in the zones in which manpower is lacking, Jadhav said.
The Property Tax Department has miserably failed in collection of arrears from the defaulters. The arrears have touched staggering Rs 320 crore while the civic body has recovered only Rs 11 crore so far. After abolition of Octroi and Local Body Tax (LBT), Property Tax is the prominent revenue source of the NMC.