Nagpur: Old rivalry took a violent turn when a gang of six armed hooligans went on rampage in Tajbagh area, attacked houses of two women and ravaged property worth thousands. The senseless violence, reported on Saturday night, left one person critically injured. No arrests have so far been made in this connection.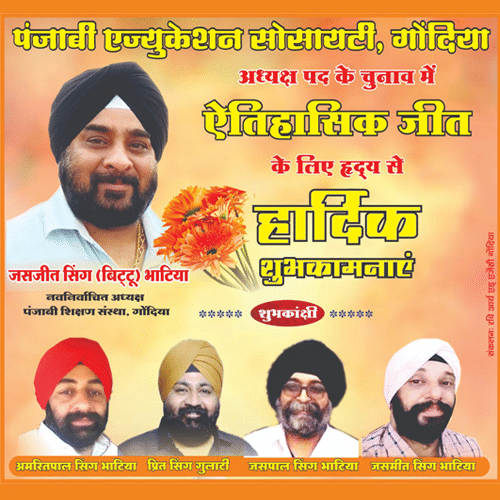 The six armed desperadoes Akram, Monu, Raja, Asif, Sheikh Sohel Sheikh Gaffar and brother-in-law of Sheikh Sohel first targeted the house of Shabina Khan Salim Khan (22), resident of Yasin Plot, Motha Tajbagh over old rivalry around 9 pm on Saturday. The goons forcibly entered Shabina's house and went on ravaging households. The accused abused, heckled and threatened to kill her. When Shabina's brother Pappu alias Arman Ali Waris Ali (29) tried to intervene and save her, the hoodlums attacked him and inflicted a serious injury on head with sharp weapons. Not content with their audacious acts, the six accused damaged several vehicles parked in front of Shabina's house. Meanwhile, the profusely bleeding Pappu was rushed to Orange City Hospital where he is reportedly battling for life.
After finishing the outrageous act at Shabina's house, the six accused turned their eyes on another woman's house in nearby Sartaj Colony. The armed goons burst into the house Tanuja Begum Sheikh Shafi Maladari (40) and without wasting time started damaging the households and a Passion Pro motorcycle. The accused abused Tanuja Begum in choicest words and also threatened to kill her over old rivalry.
Sakkardara PSI Fulakwar, acting on the complaints lodged by Shabina Khan and Tanuja Begum, booked the six gangsters Akram, Monu, Raja, Asif, Sheikh Sohel Sheikh Gaffar and brother-in-law of Sheikh Sohel under Sections 143, 144, 147, 149, 452, 307, 427, 504, 506(B) of Indian Penal Code read with Section 4+25 of Indian Arms Act and Section 135 of Mumbai Police Act. A hunt has been launched to arrest the six accused.