Masterclass Infertility the unique academic event for doctors concludes on a positive note.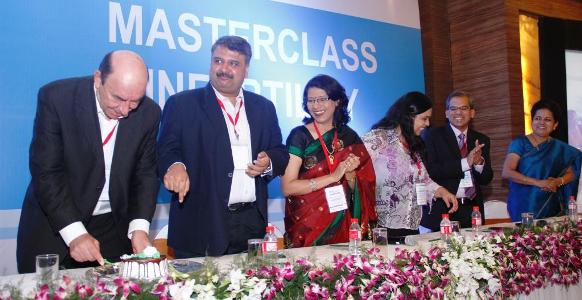 Nagpur Today.
World renowned specialist of infertility and IVF technology Dr Rajalaxmi Walavalkar said, "The modern day In Vitro Fertilization (IVF) is a greatly advanced and much effective process and due to timely and positive results shown by it, this technique is being accepted enormously by the medical fraternity across the globe" in the on-going session of Masterclass Infertility workshop, organized jointly by Femicare Foundation and Shirkhande IVF and Surrogacy Centre for specialists and by specialists at the Hotel Centre Point on November 10, 2013
"IVF is a new ray of hope for childless couples," said Dr Walavalkar as key-note on the second and concluding day of the unique academic event Masterclass on Infertility organised for all the fertility professionals showcasing the practical solutions to various infertility problems.
Masterclass got started with a morning practical session on 'how to start your own IVF lab' by Dr Rajlaxmi Walawalkar from London. This was followed by a session on special situations in which fibroids, intrauterine adhesions and premature ovarian failures were discussed by Dr Reeta Biliangandy, Dr Arun Rathi and Dr Kamini Patel respectively. Panel on genital TB was conducted by Dr Reeta Biliangandy while panel on endometriosis was conducted by Dr Bharati Dhore-Patil. Key note address on third party reproduction was delivered by Dr Jaydeep Tank where he spoke in great depth about the ethics and laws related to egg donation and surrogacy.
The last session was on the recent happenings in the IVF lab. Dr Pratik Tambe spoke about PGD, embryo-scopes; Dr Sachin Kulkarni on all about trigger; and Dr Seema on the holistic approach. Dr Laxmi Shrikhande conducted the valedictory function. The workshop was a grand success with overwhelming response from all the quarters.
The Masterclass helped to convey to the people that every new technology and recent advances are available in Nagpur city and hence all infertility problems right from simple to complicated one can be very well managed and treated at Nagpur itself. Around 300 doctors from all over India participated in this two day workshop.