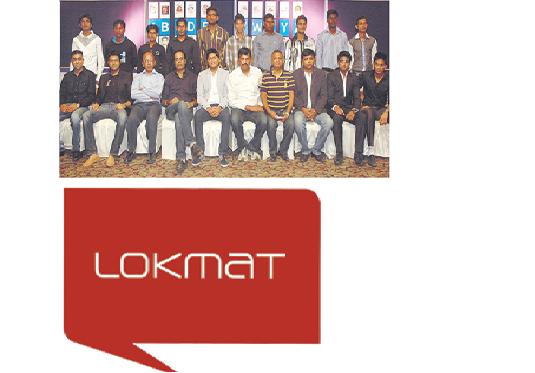 Nagpur Sports News: After intense battle, four semi-finalists have been identified in the third edition of Lokmat's Nagpur Premier League (NPL) Football Tournament. From group one NPL-1 champion Satvik Bulls and Meghe United have qualified for the semis. From group two, defending champions Sunil HiTech Warriors and Abhijeet Lions made it to the last four stage The semis will be played on Saturday followed by the final on Sunday. Sunil HiTech Warriors' Nigerian striker Badru Ibrahim and his Tajshree Indians counterpart clashed with each other during their last league match in Lokmat's Nagpur Premier League (NPL) Football Tournament at Yashwant Stadium on Thursday.
Today will witness quite a bit of excitement as the franchises will play a show match against the Lokmat team at 6pm . This particular event has taken place every year and this year is no surprise . According to our reports, each team is allowed 2 members.
Talking to Kastubh Gupta  about the match he said, this match is quite a relief booster for all of the franchises as the entire week has been tiring and stressful. This match will definitely have a light side to it and all will leave their work pressure and other commitments behind and will just  enjoy themselves.
Ashish Jain said that they are ready with their Lokmat team and welcome any challenge that will be thrown by the franchise team. we are looking forward to this match and have started warming up already.
Nagpur Today wishes both the teams all the best.