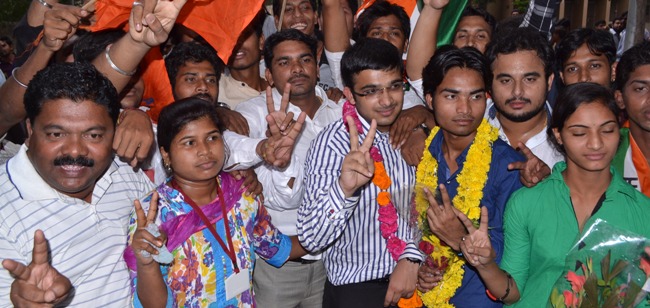 Nagpur News.
Nixing the dominance of Sangram Parishad from last 3 years, the ABVP-NCP coalition swept the RTMNU elections on Monday October 22.The ABVP-NCP alliance bagged  the majority of the votes and won the President and Secretary posts.
Out of the 15 nominated candidates Rahul kishnani (ABVP) of G.H. Raisoni college bagged the coveted President's post and Amogh Varsh Rathod bagged the Secretary's Post. Kishnani (ABVP)  got 9 votes against Bhoyar's (VVSP) 6 and Rathod (NCP) got 8 votes against Apeksha (Dr Baba Ambedkar Vidhyarti Sanghtna) .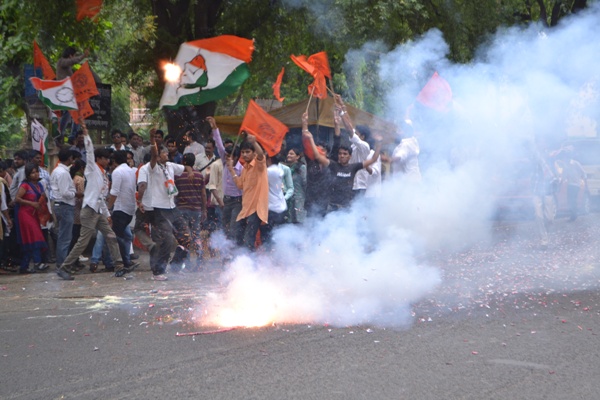 The members of the winning team celebrated their victory with full fervor, bursting crackers and with band-baajas.
Briefing the media after winning the elected President Rahul Kishnani said, "we want to restore the students confidence on the university. Our aim will be to connect with the students and start a communication centre to resolve their problems and build a good infrastructure."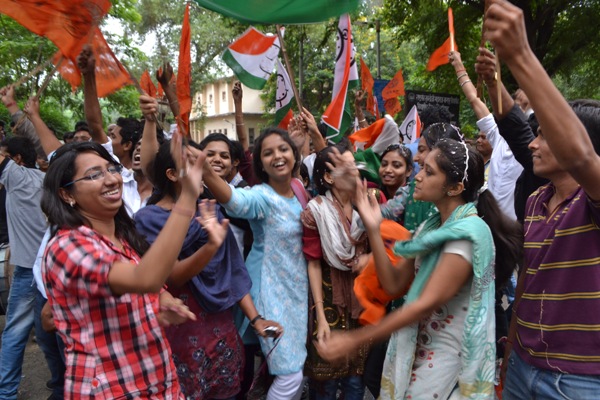 Also sharing his plans newly elected Secretary Amogh Rathod added, " Together we students will work for the progress  of the University and make it a top class study destination."
Other council members are – A.V. Meshram, L.S.Lambat, Priti Wanve, A.K.S. Sheikh, Madhuri Humane, Dipa Bawankar, Apeksha Kokate, Roshni Fasala,  Swati Kodape, A.S Rathod, Pallavi Gandhe and Renuka Gandhare.