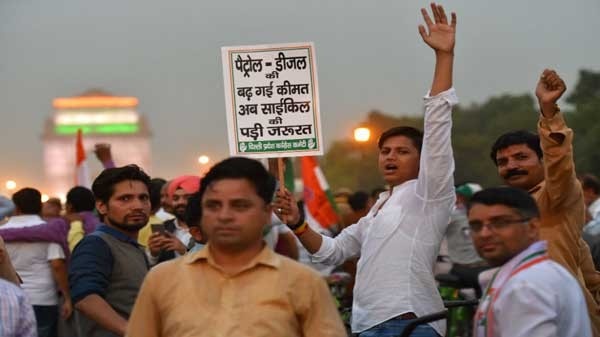 Nagpur: With no let-up in international crude oil prices, fuel prices continue to soar in India. Petrol price in Nagpur on Monday, May 28, was at Rs 86.00, 15 paise more than yesterday rate. The cost of diesel was at Rs 72.48 per litre, 11 paise more than the rate on May, 27, with no relief in the form of reduced taxes from the central and the state government.
In Chennai, petrol price was at Rs 81.26 per litre while diesel went up to Rs 73.03 per litre. In Kolkata, petrol price was at Rs 80.91 while diesel cost rose to Rs 71.72 per litre today.
Petrol and diesel prices have been on the rise due to increasing crude oil prices, which is currently trading at $80 per barrel. When the Modi Government came to power in April 2016, the crude oil was trading at $107. While the crude oil went below the mark of $30, fuel prices have not come down, accordingly.
High central and state taxes have been the reason for high fuel prices in India. Data reveal that the central tax on diesel has increased by more than 300 percent, while on petrol it has jumped by more than 100 percent since 2013.