Nagpur: Till recently it was MIHAN, now it is Patanjali. Once again the alleged property boom on Wardha Road is confusing small and big investors. The property dealers have now become cautious and are seriously considering whether to invest their hard-earned savings into the much publicized heavenly dreams. If there is no overall development of this area soon, then those who have invested in the land will once again feel cheated and will never again even turn to look at the area.
The last state government had surprised everybody in the state and the entire nation by acquiring a big land close to the Airport and alleged MIHAN project which is worth crores.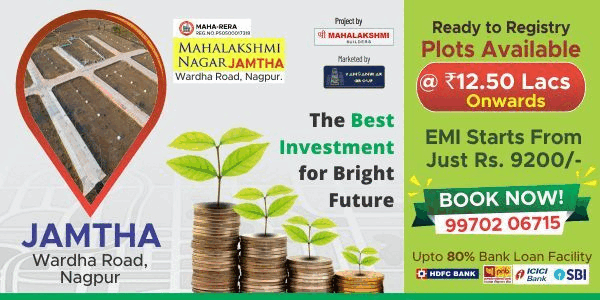 Falling prey to the pre-planned ploy of the government, many people who invest in landed property invested in these properties. However, this project turned out to be a damp squib and no major investors or industrial houses turned up. Yet the government kept showing investments worth crores only on paper and was patting their own backs.
On the other hand, hardly have the ugly scars of the wound inflicted by the then government by showing lofty dreams to the unemployed youth healed that the present government has hoisted another balloon of hot air named Patanjali.
Taking advantage of the introductory speech of Baba Ramdev, many opportunists have started wooing property investors by venturing into property business. However, the citizens will not spare the present government if the same scenario that occurred with MIHAN is repeated when neither good job opportunities are created or land prices go up making investors happy.
– Rajeev Ranjan Kushwaha (rajeev.nagpurtoday@gmail.com)