Nagpur: Recently, the Congress party, led by senior leader Digvijay Singh has really gone to town making a big noise about Axis Bank, Worli branch getting some Maharashtra government SRA business. There have been tweets galore pointing out to the Amruta connection – she is V.P. at the bank.
In an exclusive chat with Nagpur Today a peeved Amruta speaks about how unfair such talk is, how insulting to a professional, dedicated working woman like herself and a very clumsy attempt to get at her husband, Devendra, CM of Maharashtra, through her.
"Sad that someone like Digvijayji is using a woman's shoulders to aim at Devendra" she says.
Clarifying the status of the Slum Development authority asking builders to open account in Axis bank, Amruta says this joint project with Government of Maharashtra was initiated by the Axis Branch at Worli while she works at the Corporate office in Lower Parel. "That too I work at the back office – I have had nothing to do with branch working in any way."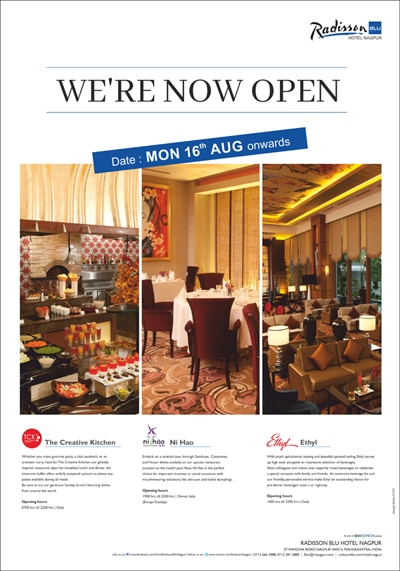 It is public knowledge that Axis bank has been getting a lot of government work even during the Congress-NCP government, when Amruta was working at the Nagpur office of the bank, away from Mumbai.
She has been a banker for the last 13 years and during a previous chat with NT had disclosed how it had been a Herculean effort to continue with her career despite being a politician's wife and specially after she gave birth to their daughter.
"Motherhood is one stage in life that makes many Indian women give up on their careers; I was also tempted to resign then but Devendra encouraged me to continue working. 'It may be difficult but we shall manage' " he had assured her.
Similarly they had decided that even after he became Chief Minister their professional lives would continue on parallel lines with no mutual interference.
"Now people also say that I am V.P. because I am his wife! That is so unfair! I have been working hard for all these years and anyone who has been with the bank for so long reaches this middle management post. It is not a great or senior post in any way."
She also said " such allegations hamper my self respect as a woman. Axis was already getting a lot of government work. They made a proposal that the government team liked and they got the work. I had nothing to do with it – why should I resort to such string pulling? Devendra is popular with people, he is really making an effort and when they cannot find any fault with him they begin targeting me. Please leave me alone – I am a private person and not a politician… don't drag me into this please" she almost pleads.
We speak briefly about her new Avataar as a background singer. "I loved Jai Gangajal" she says – for which she has sung a crucial number – " but I generally go in for 'halka fulka' movies."
"Even here, I have to be careful about what I say… when I had commented frankly that I liked 'Bajirao Mastani' ( an opinion shared by many Indians and film critics too seeing the number of awards it is garnering) it had led to a lot of criticism too."
She disclosed that her latest endeavor is a song she has done with Kailash Kher. "In this album Kailash has made many like Amitabh also sing… it is going to be an interesting album".
Her parting shot to Digvijay was " a senior leader like him should not resort to such lose tweets! It reflects badly on HIM".
Amruta Fadnavis in conversation with Sunita Mudaliar