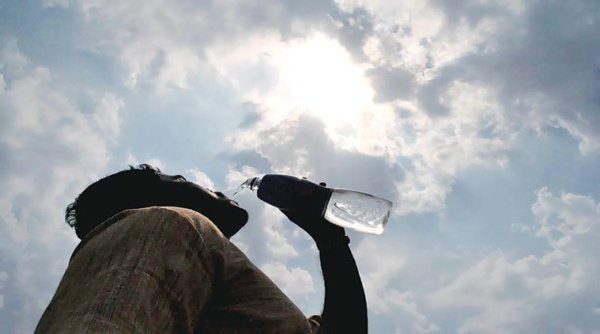 Nagpur: It is still March but the mercury climbed to cross the 40-degree mark on the Celsius scale. It was 40.2 degree Celsius in Nagpur on Tuesday that was 2 degrees above normal. On Wednesday, too, the maximum temperature hovered around 40-degrees Celsius. The March heat is subtle hint of a tormenting summer ahead as predicted by the Indian Meteorological Department (IMD).
The temperatures are likely to be oppressive in the coming 2-3 days making it possibly the warmest March in decades. The hot winds in the afternoon could be felt if one ventures out. The heat is prevailing across Vidarbha has issued a warning of rains being accompanied by hail on Sunday over several places across Vidarbha with nine out of eleven districts recording above 40 degree temperature.
According to Met office, entire Vidarbha could be in the grip of heat wave on Friday and Satyrday. There is no possibility of mercury showing a declining trend. Even the nights are hot. The temperatures in the city are expected to range between 40 degrees and 19 degrees over the next couple of days.
In the past week, the maximum temperature of Nagpur has been considerably above normal, reaching the highest temperature of the season at 40.2 degrees Celsius on Tuesday. The maximum temperature of the city for the day was two degrees above normal while the minimum temperature was two degrees below normal. The heat was making life difficult for the citizens.