IT Dept bid farewell to 2010-14 batch at PIET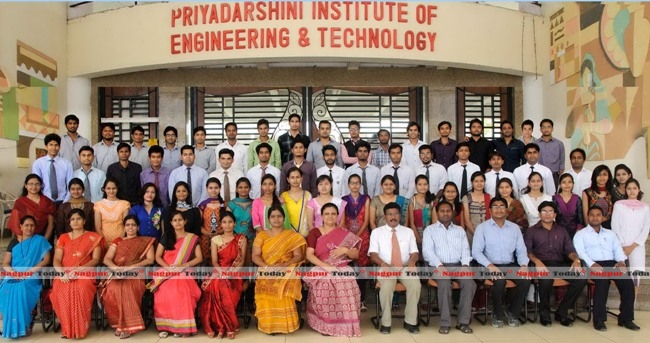 Nagpur News.
"In last four years, we have been witnessing ups and downs, achievements and difficulties, celebrations and remembrances, there stand in front of you, 72 students of 2010-14 batch, and every single one of us, completely transformed! We have gained so much from PIET", quoted the students of PIET on the day of their farewell. These were memorable speeches by the students of IT Dept who passed out of the college this year. The students expressed their appreciation towards those each and every hand that made them walk out of PIET on strong and confident feet.
Department of IT recently organized farewell function for 2010-14 batch at Priyadarshini Institute of Engineering & Technology, Nagpur. Dr. G. M. Asutkar, Principal, PIET, addressed the students on this occasion. Head of IT Dept. Prof. Pallavi Chaudhari, on behalf of all the faculty members, wished them all the best for their bright future. Prof. Nischal Puri along with Prof. A. V. Potnurwar and Prof. H. M. Kubade put in lot of efforts to arrange this farewell function.