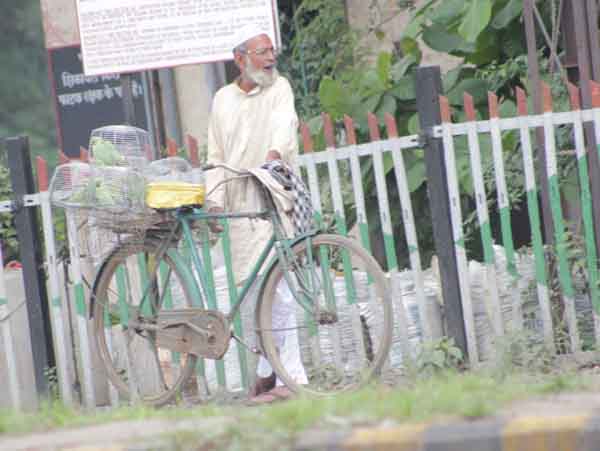 PARROTING PROBLEM: An aged man, it appears, has torn apart the Forest Department diktat. The Forest Department had forced hundreds of families to part with their loving and lasting "family members" the parrots thus giving them the moments to breath freedom air. The Forest Department had warned that those families found with caged parrots would be fined with Rs 25,000 for snatching the freedom of the National Bird.
However, the aged man has been traced by the Nagpur Today photographer Vicky Thorat freely trading the species at Pardi Railway Crossing. There are seemingly two disturbing aspects: Either the trader is unaware of the ban or the Forest Department is selectively neglecting the parrot deal. Another disappointing fact is the customers have been spending a hefty amount to have the beautiful and the "lovingly speaking" parrot to stay with them for "entertainment."
The question is: Is the virtue of "talking" a boon or a bane for a parrot? Most probably, it seems, a bane!! Had the parrots not "lovingly talked," the families would not have caged them and snatched their freedom!!