Mumbai: Subhash Desai, who just turned 75 and is a veteran Shiv Sena leader apart from being the state's Industries Minister is under a cloud suddenly.
Serious charges have been leveled against him by Mumbai daily newspaper DNA.
They have claimed that a whopping 60,000 acres of land has been denotified over the last three years by the Industries Minister Subhash Desai.
"DNA is in possession of documents that suggest that the minister denotified land across the state between 2014-2017."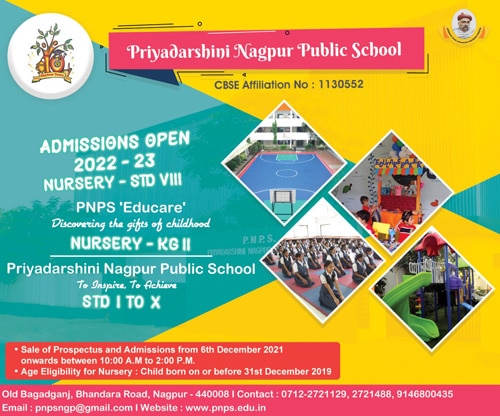 As much as 30,695 acres of land is alleged to have been denotified in Nagpur, followed by 9,377 acres in Nasik, and 8,259 acres in Pune region.
Besides this, the Industries Minister is also said to have denotified 3,444 acres in Ratnagiri, 3032 acres in Amaravati region, 1,913 acres in Kolhapur, 1,432 acres in Sangali, 937 acres in Panvel, and 731 acres in Latur.
What is likely to put the minister on a tricky ground is that the land has been denotified without auction which is mandatory under the Maharashtra Industrial Development Act, 32 (1).
What is denotification? How does the process work?
Any government has the right to identify land that it may need for any kind of projects: highways, industrial estates, sports stadiums etc. etc. This could be land in a city or a rural area.
The land, once identified, is notified by the government, which mandates the owner to give possession of the land to the government in lieu of compensation decided by the government.
Once notified, the land cannot be sold, or transferred to anyone else. Often the land owners agitate or go to court seeking removal of notification, since the government departments tend to offer much lower compensation. Once notified, government goes ahead with stamping the deed.
Later, even if the land is not used for years for the purpose it was acquired, cannot be denotified arbitrarily — it must be given to another department for its project, or auctioned so that the government gets maximum benefit.
Sources claim Desai did not follow this and simply denotified vast tracts of land.
Ironically, Desai's own Industries department needs over 50,000 acres of land to set up new industries after several Memoranda of Understanding signed under the Make in India and Make in Maharashtra banner.
"Applications are pending as we do not have adequate land to be allotted to various industrial firms. We are ready to pay more than market rate, but are unable to get land. On the other hand, we are denotifying land. This is both very unfortunate and contradictory," said a senior government official requesting anonymity.
Quick on the heels of this 'news' being flashed NCP spokesperson Nawab Malik demanded a thorough inquiry into all denotification decisions made by Desai. He even asked for the senior Minister's resignation: "Desai should step down and if he refuses to do so, Chief Minister Devendra Fadnavis should seek his resignation pending inquiry," Malik said.
Desai scorns opposition for making charges without doing any 'homework'!
"Had leader of opposition in the Maharashtra Legislative Council Dhananjay Munde done his homework well before leveling charges against me, he would not have made these allegations. Munde was referring to 270 hectare of land at Igatpuri in Nashik district. During the Congress-NCP government rule, a majority of the 270 hectare of land at Igatpuri was already denotified. According to the Maharashtra Industrial Development Corporation (MIDC), the remaining land was not developable as it was scattered.
Besides, farmers and people in the neighbourhood opposed the acquisition and they did not even allow the MIDC to conduct the measurement of land. After considering all these facts, MIDC suggested that the remaining land also be de-notified as implementation of industrial area was not be a workable proposition. Therefore it was de-notified without considering anyone in mind.
I will reply at length to the allegations made against me on the floor of the state council as I have every right to do so." Desai said speaking to a Mumbai journalist.
If Desai, is innocent as he claims, why is he being targeted? Is it because he belongs to Shiv Sena and everyone knows relations are not exactly hunky dory between BJP and Sena?
Desai scotches such speculation too.
Shiv Sena and BJP are are two different parties, acknowledges Desai but insists that when it comes to development, they are together.
"Ministers from both parties have to strive for better performance. The message from Shiv Sena president Uddhav Thackeray is do your job honestly and perfectly. We have to strictly abide by that." He says.
The news behind the news is actually something different. Corruption charges against some Ministers do begin surfacing with more frequency once a govt. has been in power for 3 years or more.
What is curious is the frequency with which skeletons are tumbling out of the closet with even 7- 8 years old audio recordings against bureaucrats 'tumbling out' after so many years!
That too not an audio against any Officer, but the C.M.'s handpicked one! Someone who has been entrusted with Fadnavis' most ambitious project of connecting Nagpur and Mumbai through the 'Samrudhi Mahamarg'.
Are we seeing games of shadow boxing?
And how come NCP, the Maharashtra party that allegedly has the most cases of corruption charges against its senior leaders like the Pawars, suddenly getting 'charged' against Fadnavis' government?
On the other hand, according to the writing on the wall, NCP may not support Ahmed Patel for Rajya Sabha polls tomorrow and side with the BJP in humbling Sonia Gandhi's close aide Ahmed Patel, then why are they being so aggressive against BJP in Maharashtra?
We get the feeling that someone in top political echelons is not find Fadnavis' political ascension very palatable?
It is a fact that this popular Chief Minister's Persona and charisma have reached the stature of a 'national leader'. He is easily perceived as being the 'tallest politician' of the important state of Maharashtra. People are even heard saying " he is the P.M. in waiting…"
Who, we wonder, is being most unhappy about this?
No one in 'Nagpur' we are sure since Devendra and his father both have been devoted RSS workers .
Does the enemy lie within or outside the gate?
—Sunita Mudaliar (Executive Editor)