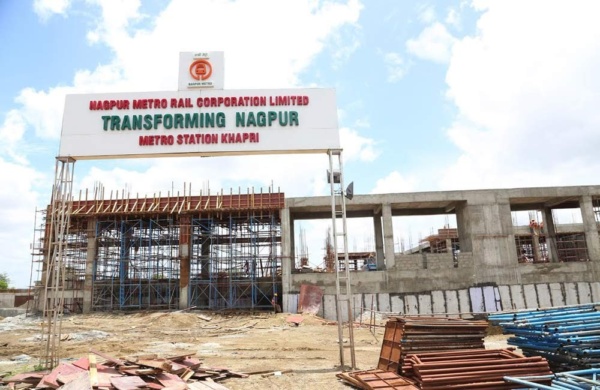 Nagpur: The major fire at Nagpur Metro's Khapri Depot in which material worth crores was destroyed has raised a pertinent question. Is Nagpur Metro building its stations without obtaining fire safety NOC from concerned agencies?
Work of 'Majhi Metro' is going on at fast pace across the city. 95 percent of Nagpur Metro's operation will at elevated tracks. Along with work of elevated route, work on building of stations has gained momentum. But surprisingly, before starting the building of stations, the NMRCL (Nagpur Metro Rail Corporation Ltd) has reportedly not obtained the necessary fire safety NOC from Fire Brigade and other concerned agencies. More than two dozens of Metro stations are being built along the elevated routes in many localities.
Metro Rail project is taken up with special authority on the lines of Railway or Airport. Authority rules are applied at work places. The authority has its own rules regarding fire safety. The rules say that if the authority arranges its own fire safety measures at its projects then there is no need to obtain fire safety NOC from local authority such as Fire Brigade of Nagpur Municipal Corporation. But it possible only when Nagpur Metro develops its own fire fighting technology.
However, according to sources, the NMRCL has not till now developed its own fire-fighting technology. A senior official of Nagpur Metro informed that along with elevated route at Munje Square the work of terminal station building is also going on. The question is: Is Nagpur Metro work is going on violating all rules. Earlier, Nagpur Metro had started its work at Ambazari Lake shores without obtaining necessary permission.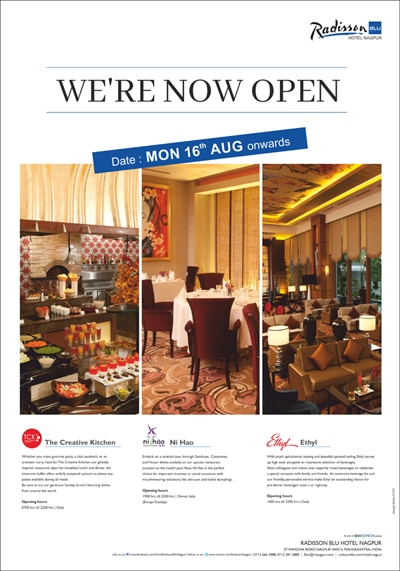 According to reliable sources, Nagpur Metro is more keen on seeking help of local body in fire safety aspects. The Metro has obtained fire safety NOC for its three stations on at-grade route – Khapri, New Air Port and Airport South – from local fire safety agency. All these three stations come under Mihan Fire Station jurisdiction.
According to Maharashtra Fire Safety Act provision, for obtaining fire safety NOC the sanctioned map of under construction building has to be submitted. The NOC is provided only after fulfilling of fire safety norms in the design of sanctioned map. In such situation, can it be assumed that the work of building metro stations 'illegal.'
Commenting on the issue, Chief Fire Officer of Nagpur Municipal Corporation Rajendra Uchake has informed that Nagpur Metro has not submitted any application regarding fire safety NOC. But the representatives of Metro's consultant agency did visit the Fire Brigade office in NMC Headquarters and made enquiries regarding fire safety NOC, he stated.