Nagpur: Has the Katol Nagar Parishad found ways "to dodge" the Supreme Court order banning liquor shops within 500 metres of state and national highways? Has the local body tweaked rules to allow sale of liquor at the banned places? If sources are to be believed, the Nagar Parishad has "deleted" a State Highway itself from its records to allow the liquor business "as usual."
As the dubious fact came to the fore, the Chief Executive Officer (CEO) of Katol Nagar Parishad is being accused of 'misleading' State Government. The activists of Modi Foundation have said that two State Highways pass through centre of Katol Town. Heavy vehicles/containers coming from Hyderabad make a stop at Chicholi Village on Wardha-Kharangana-Kondhali-Katol-Savargaon road. This village is situated on Nagpur-Bhopal National Highway. Heavy vehicles/containers go to and come from Chhindwara, Bhopal, Delhi etc through this road. Even today, this road is listed as a State Highway. In the map of Central/State Government, Nagpur-Katol-Savargaon-Narkhed Road is registered as State Highway No. 324.
The other section of this road is Nagpur-Katol-Jalalkheda-Warud State Highway No. 294. A bypass of this has been created. The Katol Nagar Parishad, showing this road as a bypass, had prepared a proposal to transfer this 'bypass' to the local body. However, the proposal was opposed by a member of the Nagar Parishad Sandeep Wanjari.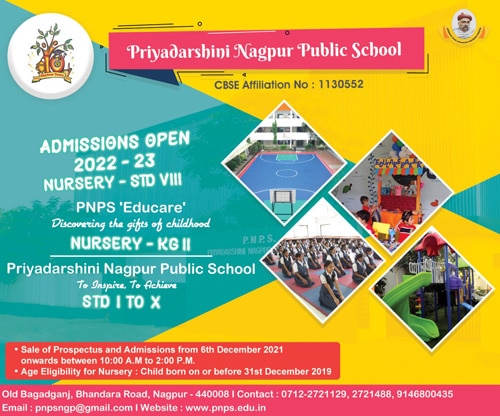 The activists of Modi Foundation had, two months ago, had accused Katol Nagar Parishad Administration of 'misleading' the District Administration and State Government as well. The activists had said that the documents and notings regarding the road removed from list of State Highways should have been made public. But by not doing so, the Nagar Parishad administration on one hand 'curbing' the liquor traders and on the other hand allowing wine shops to remain open despite the Supreme Court order.
With the dubious facts coming to the fore, the activists of Modi Foundation have warned that if the Nagar Parishad, Zilla Parishad and District Administration fail to come clean on the matter, doors of courts would be knocked and the babus would be taken to task.