Nagpur News.
As the cold waves returned to shiver Nagpur, the temperature in the local politics has soared up with the BJP top cadres warming up their move to attract known faces in local Congress to their side. A tip to this line up was apparent when BJP MP Navjot Singh Siddhu who arrived here on short visit was seen trying to draw all Sikh community members in Nagpur towards the saffron party. The event organized by former BJP President Nitin Gadkari, is being seen as a precursor to poll exercise in the political circles.
In a private ceremony hosted here for Siddhu, he made an open appeal to all the community members to back Gadkari in the forthcoming general elections. Among the invitees was also seen a prominent Sikh member and North Nagpur Youth Congress President Ravinder Singh Bamrah alias 'Rana'. Interestingly Bamrah is also known as the staunch supporter of Nitin Raut.
When the discussions over Rana's presence turned red hot, he stepped up to clear the air saying that he was there for Sikh community and not for the BJP. "I am a true supporter of Congress party and Nitin Raut. I will stick to my loyalties, whatever may happen," he said.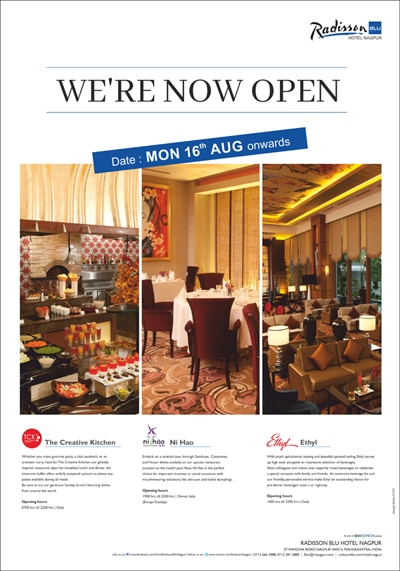 Talking to Nagpur Today, Bamrah even recalled an instance at the event where Siddhu asked whether all the members here are supporters of BJP. Within no time Bamrah stood up and said that he had come here on account of religious connection with Sikh community and only to show his solidarity towards his religion. "It has nothing to do with politics and I made that point openly", Bamrah said.
He said that even when he was being invited at the event, he cleared that this would not have any political implications and his visit will be purely community oriented. Siddhu reportedly tried his bit to attract Sikh members towards saffron brigade, however Bamrah stood distinguished to lay his hands off politics involved in the event.
"Mein sirf pagdi ke samman ki khatir wahan gaya thha. Isse zyaada aur kuchh nahi. Meri poori wafaadari Nitin Rautji ke saath hein aur unhi ke saath rahengi (I have gone there to honor turban and nothing more than that. My entire political loyalties lie with Nitin Raut and would remain with him)", quipped Bamrah.
Siddhu's visit may have done little to boost BJP's vote bank through playing this community card, but it has for sure triggered the tug of war between the top parties vying to save their bastions in forthcoming elections.