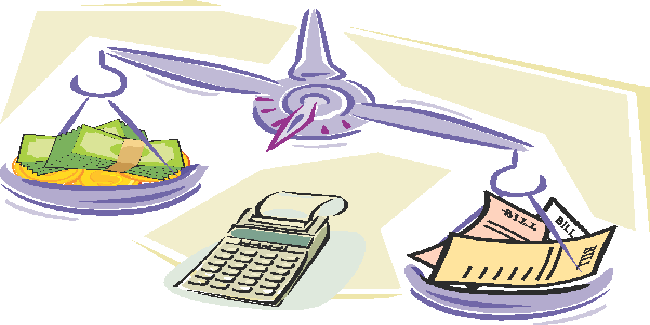 Nagpur News.
Eyeing general elections, Union Finance Minister P Chidambaram has presented Interim Budget 2014, however it failed to evoke positive response among the business fraternity in Nagpur. Though the budget brought some relief to the people looking to buy automobiles, electronics and other consumer durbables, the experts here were expecting far too much in view of this being an election year.
A non-event budget
Dipen Agrawal, President of Nag Vidarbha Chamber of Commerce (NVCC) welcomed cut in excise duty however he projected Interim Budget 2014 as a largely non-event budget. He said, "Refraining from populist announcements, the budget has proposed a few measures to support investments and consumption by cutting excise duty. The subsidy payment roll over was along expected lines, so no incremental negative surprise."
Agrawal added that three positives out of the budget are – the fiscal target in financial year 2013-14 has not only been met but undershot, excise duty rates were cut for a handful of the troubled sectors and assurance that fiscal rationalization will remain on track into 14/15. But, concerns remain upon how these deficit targets were met or will be met next year remain largely unanswered. The cut in the excise duties will also have a bearing on the indirect tax takeaways, putting revenue targets at risk though some tinkering on excise is positive for auto companies.
"I think the interim budget is also positive for the auto industry given the long awaited excise duty cuts, but it also depends on whether the next government will continue this or not," Agrawal said adding that the positive in the interim is that the net borrowing program for the year at 4.6 trillion rupees is lower than last year's 4.8 trillion rupees. Now we have a roadmap on government borrowing, we were earlier thinking it to be about 6.30 lakh crore (6.3 trillion rupees), and what has come is much better than expectations."
It's marginally positive for some sectors, but kind of a non-event really. Elections and global environment especially the outflows from emerging markets are next key factors to watch, Agrawal stated in a press released issued by Hemant Gandhi, Hon Secretary of the NVCC.
DTC, GST still a distant dream
Tejinder Singh Renu, Secretary of Vidarbha Taxpayers Association (VTA) was of the view that much more expected from this budget in view of the election year. He said, "It was strongly anticipated that the Finance Minister would grant good relief to taxpayers by increasing threshold limits as well as slabs of Income Tax so that the ever rising inflation is compensated to some extend; however there is no change in tax rates and slabs."
Renu further added, "Regret that much hyped Direct Tax Code (DTC) and Goods & Service Tax (GST) is still a distance dream, when these two formats were proposed taxpayers were very happy and all had welcomed them, but UPA Government drastically failed in launching these much needed arrangements."
He said that reduction in excise duty on capital goods is good as this sector was in deep trouble since last few years and trust such reduction in excise duty will bring some welcome respite. Similarly two and four wheelers manufacturers have something to cheer about; excise reduction was needed as their falling sales figures since last few months were worrisome.
However equal initiative was required for Micro, Small and Medium Enterprises (MSME) sector which are many in numbers and they have been left behind with no schemes and would suffer more in this ongoing economic slowdown. Likewise tourism sector also left behind which in fact generates second most revenue. Central India left out with no industrial Corridors in this region.
"Development status of our country can very well be established as the Minister himself mentioned average growth under UPA-I being 8.4 per cent and UPA-II 6.6 per cent, this decline of 25% is extremely sad, hope the new Government to be elected this year delivers better," Renu added.
Centre's policy paralysis revealed
BC Bhartia, National President of Confederation of All India Traders (CAIT) sees this budget as the total  policy failure of central government. Reacting on the Interim Budget 2014, Bhartia said, "It appears that government has not yet understood which sector is dragging the economy. Government goes on announcing plans for corporate and multinational companies. If budget documents are studied, the facts are something else. The corporate tax collection revised estimate has been brought down to 3.59 lakh crores from 3.73 lakh crores. There is loss on production dispatches as well as earnings of corporate. The failure of corporate sector clearly shows policy paralysis. Had government taken similar interest in non corporate small and medium enterprises, the economy of our country would have been better."
"On expenditure front the expenses on broadcasting is increased in RE to 1729 crores from BE of 1574 crores. Are publicity expenses in view of forthcoming election casting additional financial burden on our country's financial?," he questioned. The expenditure on Rural Development is going down from Rs 40,680 crores to Rs 35,535 crores. Irrigation and flood control down to Rs 833 crores from Rs 1516 crores. Similarly, the expenditure on north eastern areas, Grants to states etc have gone down. It's high time the policies be framed in accordance to the ground reality and needs of people of India and not what foreigners want us to do," quipped Bhartia.
So called "Populist Budget"
Swapnil Agrawal, Chairman of Nagpur Branch of ICAI expressed that the interim budget appears to be from the government which wants to do many things but looking towards forthcoming elections find itself under pressure to bring the so called populist one. He said, "Finance Minister P. Chidambaram has tried to draw attention towards the intention of the Government to bring financial reforms in near future, if voted to power, to reduce the fiscal deficit, which is a major concern for the economic growth of the country. Though he tried to explain how the government has achieved various benchmarks towards nations' growth, yet he failed to justify the reasons for lower growth rate and higher inflation.
The government has tried to impress some sector of the country by giving sub–plan budget to them. He also tried to impress some of the states by bringing additional capital assistance, but he failed to inform the sources from where these appropriations can be done smoothly. Reduction in certain indirect taxes and exempting certain activities from taxation was appreciated, still the much required taxations reforms will tell the story better in near future, he added.