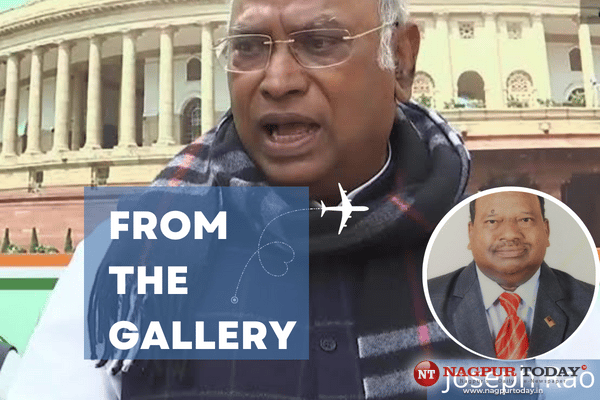 It was a black day in Parliament when ED officials had summoned Opposition Leader in Rajya Sabha Mallikarjun Kharge for questioning when he was participating in House proceedings. There was not such urgency in summoning Kharge when the House was in Session.They could have waited till the House is adjourned for the day or when NOT NOT in session.
The outgoing Chairman of the Rajya Sabha M Venkaiah Naidu who is also the Vice-President is now defending the ED action saying the MPs do not enjoy the immunity from the Criminal cases whether the House is in Session or not. Here the Chairman has certainly erred at this point.
No one is asking for immunity. The only all important question is is ED above the Parliament.ED is constituted by an act of Parliament and they have every right to question or summon anyone be it a Member of Parliament or Assembly but only question is what was the hurry. Kharge could have been asked to appear after the House proceedings of the day are over.
In many cases ED officials are knocking the door during pre-dawn hours like the case of Shiv Sena Rajya Sabha MP Sanjay Raut. ED action cannot be justified by anyone who knows the rules and procedures. But Naidu whose term as Chairman is expiring shortly is now quoting certain sections to defend saying even MPs can't escape the investigation and they does not enjoy immunity while House is in Session of not.
No one has asked for immunity. The pertinent question is proprietary of calling a sitting MP from the House to ED.
…Joseph Rao -SeniorJournalist