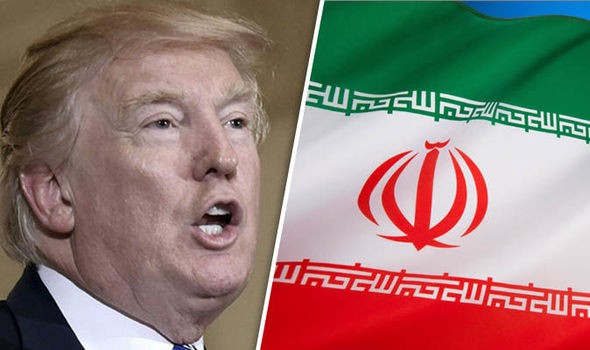 Nagpur: Iran's nuclear programme was launched in the 1950s, with the help of the United States (US) as part of its 'Atoms for Peace' programme. The programme supplied nuclear equipment and information to schools, hospitals and research institutions within the US and throughout the world. The first nuclear reactors in Iran, Israel and Pakistan were built under the programme.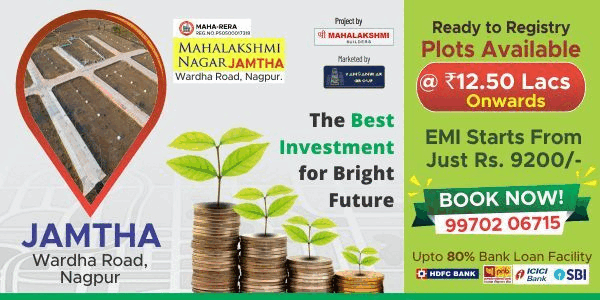 In 1970, Iran signed the Non-Proliferation Treaty. The participation of the US and Western European governments in Iran's nuclear programme continued until the 1979 Iranian Revolution, which toppled the regime of the last Shah of Iran, Mohammad Reza Pahlavi. Following the 1979 Revolution, most of the international community's nuclear cooperation with Iran was withdrawn, but in the 1990s, Russia formed a joint research organisation with Iran, providing the country with Russian nuclear experts and technical information.
In the 2000s, the revelation of Iran's clandestine uranium enrichment programme raised concerns that these efforts might be intended for non-peaceful uses. The International Atomic Energy Agency (IAEA) launched an investigation in 2003, after an Iranian dissident group revealed undeclared nuclear activities were being carried out.
In 2003, the IAEA first reported that Iran had not declared its sensitive enrichment and reprocessing activities. Iran maintained that its nuclear programme was peaceful and asserted that it had enriched uranium to less than 5%, consistent with fuel for a civilian nuclear power plant. Iran also claimed that it was forced to resort to secrecy after US pressure caused several of its nuclear contracts with foreign governments to fall through.
After the IAEA Board of Governors reported Iran's noncompliance with its safeguards agreement to the UN Security Council in February 2006, The UN Security Council imposed its first sanctions when Iran rejected the Council's demand that all enrichment-related and reprocessing activities be suspended. Sanctions may only be lifted when Iran meets those demands and fulfils the requirements outlined by the IAEA Board of Governors.
Then-Iranian President Mahmoud Ahmadinejad argued that the sanctions were 'illegal' and imposed by 'arrogant powers', which prompted Iran to pursue the monitoring of its self-described peaceful nuclear programme through 'its appropriate legal path', the IAEA.
Iran has consistently refused to give up its enrichment programme, arguing that the programme is necessary for its energy security. Iran has also stated that it would be deprived of its inalienable right to peaceful nuclear technology if it had to give up the programme entirely. In June 2009, Iran initially agreed to a deal to relinquish its stockpile of low-enriched uranium, in return for fuel for a medical research reactor, but then backed out of the deal. Iran's position was endorsed by the Non-Aligned Movement, which had expressed its concern about the potential monopolisation of nuclear fuel production.
A 24 February 2012 IAEA report stated that Iran had stockpiled 240 pounds of 20% enriched uranium—an enrichment level necessary for medical applications—and that this is an indication of its capacity to enrich to higher levels. The US intelligence agency officials interviewed by The New York Times in March 2012 said they continued to believe that Iran had not resumed its weaponisation programme.
Iran's first nuclear power plant, home of the Bushehr I reactor, was completed with major assistance from the Russian government agency Rosatom and officially opened on 12 September 2011.
The 'Historic' 2015 nuclear deal struck between Iran and six world powers, the US, UK, Russia, France, China and Germany (P5+1) has been the guiding authority for measuring Iran's nuclear intentions. The deal's initial framework lifted the crippling economic sanctions on Iran in return for limitations on the country's controversial nuclear energy programme, which international powers feared Iran would use to create a nuclear weapon.
In response, the EU's foreign policy chief Federica Mogherini said there had been 'no violations' by Iran and insisted that the deal could not be renegotiated, even by the US.
Here are some of the key components of the deal's original framework:
Iran's uranium stockpile must be reduced by 98%, to 300 kg (660 lbs) for 15 years. It must also keep its level of enrichment at 3.67%.
All research and development work will take place only at the Natanz site and is limited to eight years. No enrichment will be permitted at any other site for 15 years, and the underground facility will be converted into a nuclear physics and technology centre. The 1,044 centrifuges at the site will produce radioisotopes only for use in medical, agricultural, industrial and scientific pursuits.
Iran had been building a heavy-water nuclear facility near the town of Arak. Spent fuel from a heavy-water reactor contains plutonium of a grade suitable for building a nuclear bomb. The world powers originally wanted the Arak site to be dismantled, because of the proliferation risk, but under an interim nuclear deal signed in November 2013, Iran agreed not to commission or fuel the reactor. Instead, it agreed to redesign the reactor so it would not be capable of producing any weapons-grade plutonium. All spent fuel will be sent out of the country for as long as the modified reactor is in operation.
Iran also agreed not to engage in activities, including research and development, that could contribute to the development of a nuclear bomb, and inspectors from the IAEA continuously monitor the country's declared nuclear sites and verify that no fissile material is moved covertly to a secret location to build a bomb. Finally, Iran agreed to implement an Additional Protocol to the IAEA Safeguards Agreement that allows inspectors to access any site, anywhere in the country, that they deem suspicious.
Before July 2015, Iran had a large stockpile of enriched uranium and nearly 20,000 centrifuges, enough to create 8 to 10 bombs, according to the White House. US experts estimated then that, if Iran had decided to rush to make a bomb, it would take scientists no more than two to three months before they had enough 90% enriched uranium to build a nuclear weapon. This is referred to as the 'break-out time'.
Sanctions previously imposed by the UN, US and EU in an attempt to force Iran to halt uranium enrichment crippled its economy, costing the country more than US $160 billion (£110 billion) in oil revenue from 2012 to 2016 alone. Under the terms of the deal, these sanctions would be lifted. In the end, compliance meant Iran stood to gain access to more than US $100 billion in assets that had been frozen overseas, and it was able to resume selling oil on international markets and using the global financial system for trade.
Iran also agreed to the continuation of the UN arms embargo on the country for up to five years, although the embargo could end earlier, if the IAEA is satisfied that the nuclear programme is entirely peaceful. A UN ban on the import of ballistic missile technology will also remain in place for up to eight years.
Almost as soon as the agreement was announced, to cheers in Vienna and on the streets of Tehran, its harshest critics said it would ultimately empower Iran, rather than limit its capability. Israel's Prime Minister, Benjamin Netanyahu, called the deal a 'historic mistake' that would create a 'terrorist nuclear superpower'.
The deal preserves Iran's ability to produce as much nuclear fuel as it wishes after year 15 of the agreement, and it allows the country to conduct research on advanced centrifuges after the eighth year. Moreover, the Iranians won the eventual lifting of an embargo on the import and export of conventional arms and ballistic missiles.
Israeli leader Netanyahu recently unleashed a highly abusive collection of allegations against Iran, including allegations that it has resumed its uranium enrichment programme with the aim of making nuclear weapons.
US President Donald Trump announced that he would not recertify the agreement, claiming that the deal was too lenient and that Iran had broken parts of the agreement, including heavy-water limits and access to international inspectors. He also called for new sanctions on Iran, directed against its Revolutionary Guard police force, and referred the deal to Congress for changes to the US terms.
The US. President Donald Trump on 8th May 2018 formally renounced the multinational nuclear agreement with Iran, decrying it as "a horrible one-sided deal that should have never, ever been made." Trump, in remarks from the White House Diplomatic Room, declared that the United States is immediately reinstating all Iran-related sanctions it waived as part of the Joint Comprehensive Plan of Agreement (JCPOA). Trump then signed a memorandum ordering U.S. agencies to reinstitute all nuclear sanctions on Iran that were waived by Trump's predecessor, Barack Obama.
The Iranian Chief responded that, if the US does leave the nuclear deal, Iran would no longer adhere to any of its stipulations.
Now we have to watch how these happenings would reshape the world order.
—Y Udaya Chandar