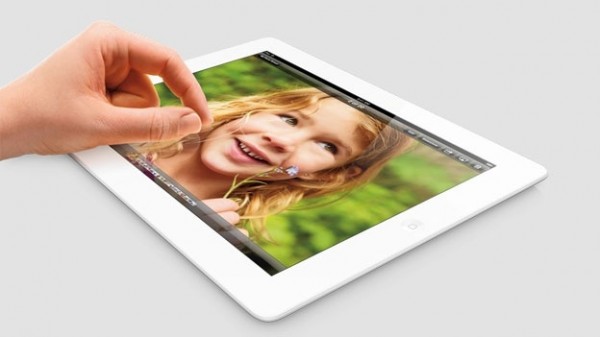 Apple broke its yearly iPad update with the announcement of the iPad 4 alongside the iPad mini back in November – only eight months after introducing the new iPad to the world.
Now, thoughts have already turned to what Cupertino has in store for its next iPad update – what we can expect, when we might see it and how much we're going to have to pay.
iPad 5 – release date
Up until Apple unveiled the iPad 4 in November, the company stuck to a yearly cycle for its tablet releases. Considering the renewed pressure from rival releases like the Microsoft Surface and Google Nexus 10, we could see Apple move quickly to get a new iPad to us by March 2013.
Current rumours certainly point to a mid-2013 release date with AppleInsider reporting that Ming-Chi Kuo, an analyst for KGI Securities, reportedly wrote to insiders to suggest Apple felt the pressure of launching a new 9.7-inch iPad 5 to retain its lead in the tablet market.
"Though the iPad mini is expected to be successful, we think launching the lighter, thinner 9.7-inch iPad as quickly as possible matters more for Apple strategically," Kuo wrote.
Of course, the other possibility is that Apple lets its current iPad 4 models run through until November 2013, giving us 11 months until the next iteration of the tablet that will give Apple a run at the Christmas 2013 market.
iPad 5 – specifications and design
So far there's no information to be had on what the iPad 5 will be packing specs-wise. Suggestions have been made that the iPad 5 will have a revised form factor, similar to the iPhone 5 and iPad mini. The main focus for Apple will be trying to make the device thinner than the current 9.4mm of the iPad 4.
iPad 5 – pricing
Given Apple's tendency to supplant iPad models and keep pricing identical, it would be reasonable to assume the iPad 5 will launch in three different models: 16GB, 32GB and 64GB with the current prices of Rs 31000, Rs 38000 and Rs 44000 for the Wi-fi only version and Rs 39920, Rs 46320 and Rs 53000 for the Wifi/3G variants.
We'll update this story with more information on the iPad 5 as soon as we have it.