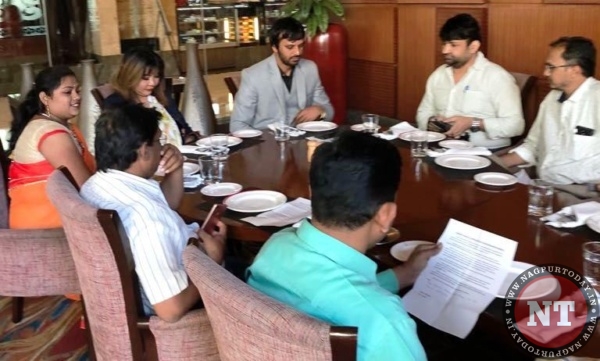 Nagpur: H. H. Princess Maria Amor Torres D.K. DD of Philippines visited Nagpur on Wednesday and addressed a press conference to throw light on her mission and aim of visiting the Orange City. She talked about investing in India. At the same time, the Princess stated that she was very sad to see decreasing of valuation of Indian currency against Dollar. This problem is not only limited to India but also in entire world except few countries.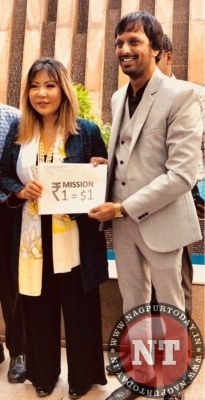 The Princess further said that when she heard about project of Mission Rs. 1=$1 being undertaken by city's Nitin Pohane, I can't stop myself from to join his financial freedom fight. I appeal one and all to join this financial freedom and financial equality fight. The project is all about having lots of ways and formulas to raise rupee value. Every country is proud of its currency and currency equality is the right of every country. Hence I join this Mission Rs. 1=$1, the Princess said.
According to Pohane, they are going to organize largest investment summit in Nagpur by the end of April. The summit is likely to be attended by major investors from more than 50 countries. VVIP personalities like Princes, Princess and richest men of their countries will come together as investors in India. Expected investment will be more than Rs 50,000 crore, Pohane, Chairman of Investor Summit, asserted.
Shahid Sharif, spokesperson of All India National Youth Award Federation of India interacted with the Princes for youth culture exchange. She showed her keen interest in participating in Indian youth culture.