Nagpur: In a big relief to the hundreds of investors who were duped of crores of rupees through ponzi schemes of Wasankar Investments, a dubious firm run by Prashant Wasankar, all the 19 properties owned by Wasankar will be put up for auction on November 14. The auction will be held to recover principal amount of Rs 98.71 crore. These properties include Wasankar home, office premises, agricultural land, plots situated in many prime localities.
As per claims lodged by duped investors, they are yet to get promised Rs 183.48 crore including unbelievably high interest promised by Wasankar. The Special Court (MPID) on July 1, 2017 had permitted to auction the 19 properties belonging to Wasankar. Competent Authority (MPID) and Sub Divisional Officer, Nagpur City has invited bids from prospective buyers.
However, a last opportunity to Wasankar to repay the amount to gullible investors before the auction date else auction proceeds will be disbursed among claimants.
According to off-set price determined by the competent authority as per prevailing ready reckoner rates, the total valuation of all 19 properties is barely Rs 12,87,92,192 (Twelve crore eighty seven lakh ninety two thousand and one hundred ninety two rupees) while the market rate of the properties including residential flats, bungalow and agricultural land situated in close vicinity of municipal limits. This is first major step initiated by authorities to provide some respite to aggrieved investors.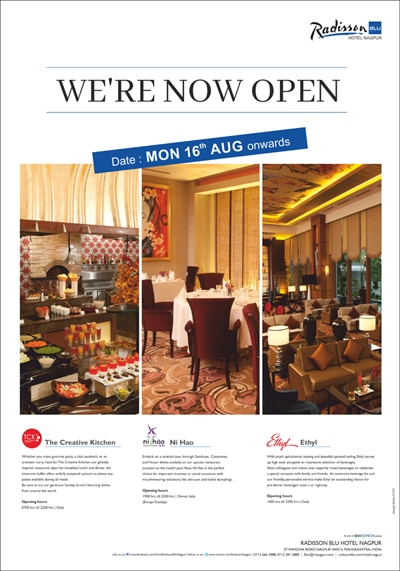 By all parameters, Wasankar scam was biggest in terms of volume and number of persons duped and this tough action taken under the leadership of Commissioner of Police Dr K Venkatesham and District Collector Sachin Kurve has sent a chilling message to scamsters and fraudsters who gobbled up public money.
Properties belonging to Wasankar his brother Vinay, wife Bhagyashree and Wasankar Wealth Management Private Limited (WWMPL) have been impounded, assessed and will now be put to auction on November 14. Offence against Wasankar was registered with Ambazari police by builder Vivek Pathak way back in 2014 and since then, hundreds of complaints were registered against him with EoW.
In case of economic frauds, where criminal trials proceed at a very slow pace, the MPID Act has prescribed a separate process to return the money to investors who were taken for a ride by scamsters. Accordingly, the District Collector has promptly appointed a competent authority to initiate the process and return the money to investors as per statutory scheme. The Sub Divisional Officer on February 2 constituted a committee which reviewed the properties seized so far by the EoW and got it valued. EoW team led by DCP Shweta Khedkar, senior PI Sanjay Nimbalkar, Law Officer Swapnil Aloni, staffers Anil Trivedi, Ram Nirgudwar and Seema Tekam pursued the case with vigour and presented it before the special court.
According to Wasankar, the firm Wasankar Investment was working since 1989 and till 2013 no complaint had been received and had insisted that he had no intention to dupe the investors and his firm was not a fly-by- night company. However, the special court and the High Court had repeatedly rejected this argument that the firms existed since 1989 and there was no complaint till 2013 and because of collapse of market the investors could not be paid back and found it patently incorrect. On the contrary, accused Wasankar family members had a definite nefarious design to collect money from the people by promising mind-boggling interest to the tune of 30-60 per cent and this itself according to High Court was sufficient to draw a conclusion that there was a plan and conspiracy to dupe the gullible investors.
The High Court had also noted that there was no permission from Security and Exchange Board of India (SEBI) to accept the deposit and deal with money of investors and observed that absence of SEBI's permission and absence of registration with RBI, makes this matter very serious as they were not legally entitled to collect any deposit from any of the depositors or investors and park it with Wasankar Investments Limited.
Balance in accounts attached on March 11, 2015 showed that barely Rs 378, Rs 343, Rs 1389, Rs 3138 and Rs 24,000 and so on were left. These accounts had huge deposits and they were systematically siphoned out or withdrawn when Wasankar and his associates sensed that police may attach these accounts. Obviously these huge amounts which they withdrew must have been parked somewhere, the High Court had noted while asserting that these amount belongs to depositors and granting bail would jeopardise interests of investors. EoW had stated that Rs 51.58 crore was fraudulently transferred to some persons indicating a well-planned design.