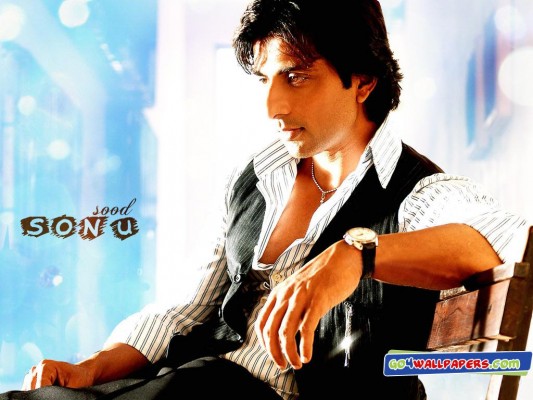 Sonu Sood was born on 30th July 1974 and brought up in Moga, Punjab but later moved to Nagpur for higher studies where he participated in modelling event. He studied in sacred heart school in Moga city . He grew up with two sisters. His father was an entrepreneur and his mother was a teacher. Since his childhood he wanted to be an actor. He often visits his hometown frequently on family functions, as a guest and to inspire the youth.A graduate in electronics engineering from YCCE, NAGPUR, he is married to Sonali and they have a son named Ishant.Our Interview with Sonu Sood is as follow.
Suhani:- Sonu, since how long you are in the film industry and how was your experience?
Sonu Sood:- it's been nearly 10 years in the film industry, and Yes I enjoyed a lot after my engineering when I thought of pursuing my dream as an actor, So I think though still miles to go but I think so far journey of my life is very good being into this industry.
Suhani:- How u started your Career and what was your first step towards Film Industry?
Sonu Sood:- Ok I started as a Model in Nagpur only, I use to do some Fashion shows, Ramp walks for Designers and then when I realize that I can do some thing good in this industry I came to Bombay ,Started working professionally and settled here.
Suhani:- Sir, How Difficult is it for you to perform in a negative character?
Sonu Sood:- Most of the times I perform in positive roles also. As if today I have done 30 Films ,so near about 2o films I have done in positive role am and around 10-15 films I have done in negative character. But when you see my films that have worked big time, I have played negative roles. But as a actor I have always tried to experiment with the roles I play and the looks I portray on screen so It's a challenge to face the camera and do different roles.
Suhani:- Why did u choose Acting as a Career?
Sonu Sood:- Acting just happens to you. Its not something you choose. Its basically the that will to face the camera. And I never thought I'd be an actor, but slowly and gradually I inclined to be an actor. It just happens.
Suhani:-Sir. Had u ever joined any classes for Acting?
Sonu Sood:- Yeah. I started in acting course for a month or so. My experience in front of the camera helped me.
Suhani:-Which Bollywood Celebrity inspires u?
Sonu Sood:- I would say Mr. Bacchan. He is the one and because of his professionalism, his punctuality and his passion towards his craft , I would say he inspired me.Apart from Mr.Bacchan, my mother is the driving force in my life. She is the one who motivated me to work hard and achieve my goals.
Suhani:-What is the bad part and the good part of being into Film Industry?
Sonu Sood:- The bad part is the chances of achieving your goals. Out of millions only one achieves their goals and see their success. And I think there are lots of different moments which people have to choose their life and but the good part is if you achieve your it you can feel proud.
Suhani:- What are your Likes and Dislikes?
Sonu Sood:- I don't think I dislike anything. I like playing guitar, watching movies, anything related to music and films I enjoy it.
Suhani:- Who makes you stand here?
Sonu Sood:- Like I already said, its my mother who got me here. And whatever good I have achieved in my life, she is the one who has always motivated me. And I still feel her presence in my life. I would like to dedicate my success to her.
Suhani:- Your favorite song to belt out at the bar? In the car? At karaoke?
Sonu Sood:-I think I am a great huge R D Burman fan. All his songs from the initial days to the still are my favorite.
Suhani:- What are your Likes and Dislikes?
Sonu Sood:- I don't think I dislike anything. I like playing guitar, watching movies, anything related to music and films I enjoy it.
Suhani:- How does your family supports you?
Sonu Sood:-I think without their support it was not possible. And its their support, keeps me going.
Suhani:- According to you what is the best thing needs to be a good actor? What qualities should be require?
Sonu Sood:-I think your experiences in life make you better at acting. You have to experience your ups and downs in life. I think that makes you a better actor. It is important to go through those things. I think if you have your goals right and you want to achieve it I think your drive can make you reach your goals.
Suhani:- How does the person matter to you who has given you the first break in Bollywood?
Sonu Sood:-Its not who gives you the first break. Anything that happens in your life is destined to happen. So I think its your hard work only, your patience and persistence that gives you your goal.
Suhani:-Your personal favourite movie you have acted in?
Sonu Sood:-Dabang. I thoroughly enjoyed it. I used to play the challenges role in my college life and actually played them in the film. So it was quite a good experience and the director of the film is a close friend of mine Abhinav Kashyap.
Suhani:-In Dabang you had played villains role, how difficult it was for you to work in a negative character? What was Your experience while working with Salman khan?
Sonu Sood:- It's not that difficult. As an actor you enjoy the roles you play whether positive or negative. So it's not difficult, its just the feel once you play it.Ans Salamn is like he is a great guy and a great friend of mine. So I thoroughly enjoyed working with him.
Suhani:-How many friends do you have in Nagpur and when you are coming ?
Sonu Sood:- I have so many friends in Nagpur and they are still connected to me, I think I will b coming in Nov-Dec. I am shooting back to back now a days for the Telgu Upcoming Film, but At the end till Nov-Dec I will positively come.
Suhani:-We have launched e-newspaper "Nagpur Today. We just want your wishes for it
Sonu Sood:- I just want to wish lots of success and lots of readership to this e-newspaper "Nagpur Today" and keep rocking and all the best wishes.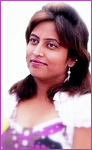 Suhani Vanjani