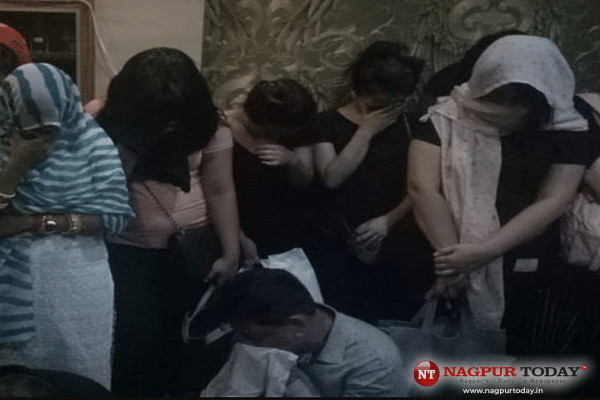 Nagpur: The Bangladeshi women, who infiltrated India, have been travelling illegally for years. Promise of huge money, by indulging in flesh trade had brought them to India, this has come to fore after interrogating them.
The cops on Thursday sent the victims to the women's correctional home on the directives of the court. Police have sought information of the apprehended women from the Embassy of Bangladesh. They all will be deported to Bangladesh, sources said.
It is pertinent to mention that, the sleuths of Nagpur Crime Branch in association with ATS raided Howrah-Ahmedabad Express on November 23 and rounded up 16 persons including 10 women, five kids and a man in suspicious condition. Though, the suspects tried to prove that they were Indians by showing their forged Aadhar Cards, their Bangladeshi identify was confirmed during an interrogation.
During the interrogation it was revealed that, the nine women had been constantly visiting India. However, a young girl among the suspects has come to India for the first time. She was brought to India on the pretext of earning hefty money in the lieu of flesh trade. Notably, the girl was already involved in prostitution in Bangladesh.
It is learned that the arrested women tired to mislead the police by telling them they were residents of 24 Paraganas district in West Bengal. However, they could not produce any evidence to substantiate their claims.
The cops are investigating the connection between the accused women and the pimp. Two police teams have been sent to Howrah and Surat in this connection. The probe so far has revealed that it is very easy for Bangaldeshis to enter the Indian border.