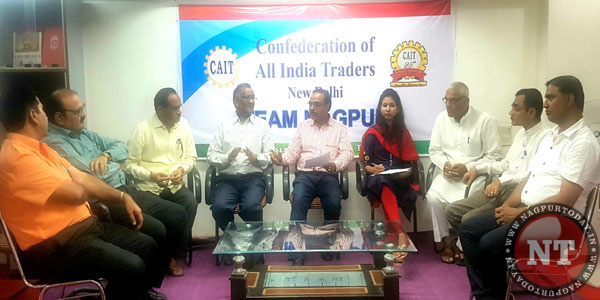 Nagpur: Now even traders will be able to get term loan from SIDBI at a very normal rate of interst of around 8 percent per annum. The loan amount will range from Rs. 25 lacs to Rs. 200 lacs against security said Pradeep Nath DGM of Nagpur office of SIDBI. He was speaking at an intractive meet of traders from consumer product distribution, jewellary sector, retail trade, Pharmaceutical products etc. At the meeting organized by Confederation of All India Traders, New Delhi in its office at Nagpur. Nath said that through this new scheme money will be available to traders to fund their working capital requirement. He explained the whole scheme in a very simple language.
Confederation of All India Traders, New Delhi National President B.C.Bhartia said that there was constant demand of traders to make funds available to retail traders to meet their increasing working capital needs.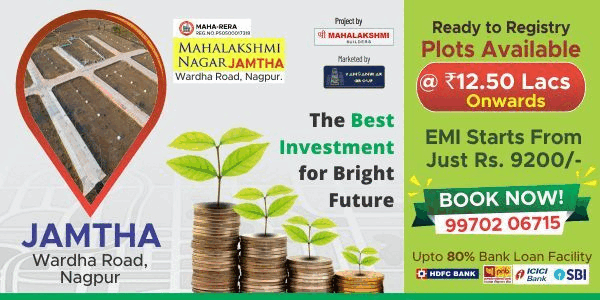 Bhartia said that because of increase in prices of commodities and addition of new product has resulted in increased need of working capital to the traders. During interaction traders said that the limit of Rs. 25 lacs should be reduced to Rs. 10 lacs as Mudra loan is available upto 10 lacs only. The traders further suggested that the condition of cash sales upto 20% of annual turnover should be waived. Similarly condition for rent agreement of 15 years is also not a workable proposition. Traders said that some other proof of existence like shop and establishment registration could be introduced to confirm existence of trade. Nath appriciated the suggestions and said that the same will be forwarded to policy makers.
President of Tam CAIT Nagpur President Kishore Dharashivkar thanked the Govt. For intoducting such a good scheme through SIDBI. Senior Vice President Prabhakar Deshmukh said that CAIT will try to extend all the help to traders to enjoy the benefits of this scheme by traders.
Those prominently present were Miss. Priyanka from SIDBI, Punit Kusumgar, Sunil Bhatiya, Chhagan Dhoble, Archan Rastogi, Bagesh Mahajan, Sandip Agrawal, Ravindra Gupta, Ghyaneshwar Rakshak, Anil Nagpal, Ramesh Umate, Rajkumar Gupta, Madhusudan Trivedi etc. Informed General Secreaty Farooque Akabani.