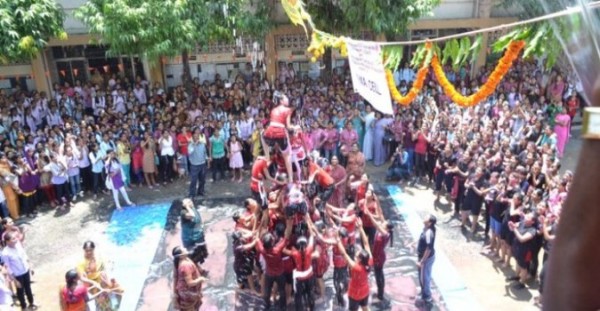 Nagpur News:
An Inter-Collegiate Dahi Handi competition was jointly organized by Nirmal Cell, Department of Physical Education and Sports, NSS Unit 1 of LAD College at Shankar Nagar campus on 31st August, 2013. Seven teams participated in the competition. The judges for the competition were Anjali Vaidyar, Director Vyankatesh Transformers & Dr Sheela Kulkarni, Head, Department of Cosmetic Technology, LAD College, Nagpur.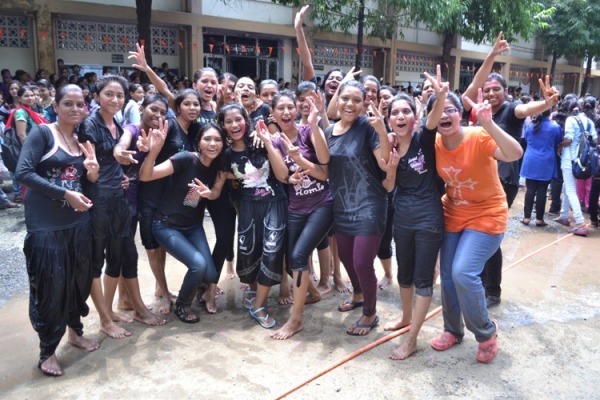 The Principal Dr Shyamalala  Nair, Vice Principals Dr B Malewar and Dr Harsha Jharia graced the occasion. All the teaching and non teaching staff members attended the program. The zeal and enthusiasm of participants and students were beyond imagination.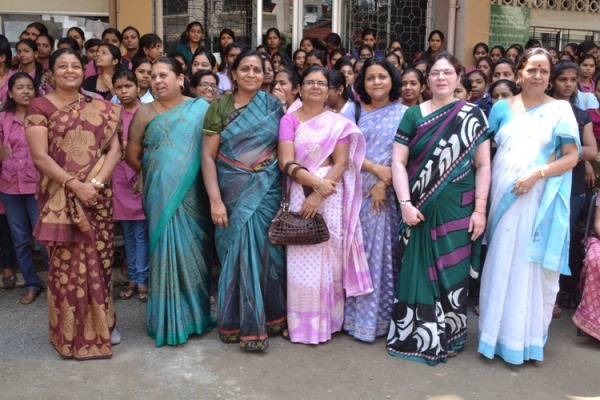 Dr Geeta Hiranwar, Convener of Nirmal Cell, Dr D Titarmare, Head, Dept of Physical Education and Sports, Dr Madhuri Datalkar, Program Officer, NSS unit 1 along with their team members worked hard for the success of the program. The program concluded with Gopalkala distribution.