Inter-College Powerlifting Competition begins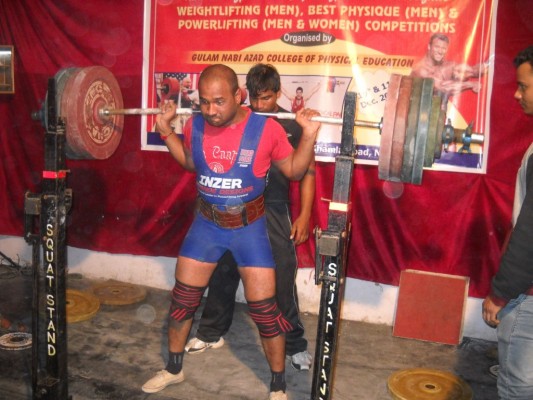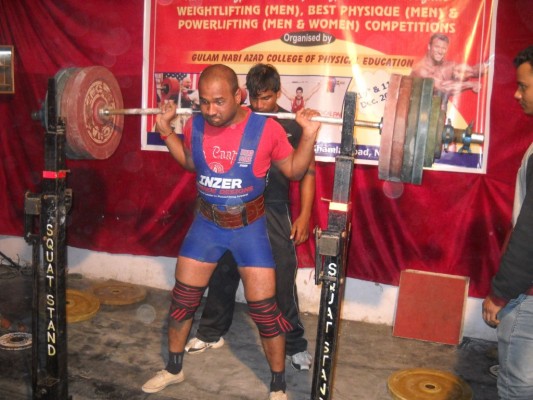 Nagpur News: The Inter-College Powerlifting Competition gets underway, which is organized by Gulam Nabi Azad College of Physical Education affiliated to Rashtrasant Tukdoji Maharaj Nagpur University at Gulam Nabi College on December 10, 2013.
This competition was inaugurated by Principle Gulam Nabi College Dr. Vivekanand Singh, Selection Committee Member Sameer Pahune, Secretary of Vidarbh Powerlifting Association Shrikant Varankar and President BJP Nagpur Sachin Mathame. Other prominent persons present on the occasion were Dr. Sushil Chavan, Dr Sarang Khadase and Prof. Ninawe.
Furthermore, Powerlifting Women's Competition was also started from December 10, 2013. This competition will be judged under the supervision of Prof Laxmikant Meshram, Prof Manoj Shingane, Prof Akhilesh Pandey, Prof Anzad Dambre, Parag Pathak and many more. However, the inaugural function was conducted by Prof. Sardarilal Sharma and vote of thanks was proposed by Manoj Shingane.
Results of Men Powerlifting Contest:
For 56 Kg Weight Set:
1st position: Sheikh Nazim from Jawaharlal Nehru College
2nd position: Harish Bandre from N.P Shivaji College
3rd Position: Shadab Ahmad from Palloti Engineering College
For 675 kg Weight Set:
1st Position: Arpan Kathore from Dr. Ambedkar College, Chandrapur.
2nd Position: Yogesh Gurve from Shri. Pandharinath College, Narkhed
3rd Positon: Mahesh Dhoke from Bhavipura College, Bhavipur