RTMNU celebrates its 91st Foundation Day
Nagpur News.
"While every generation faces its own unique set of challenges, we know that addressing today's problems will require our best minds. We know that it will require integrity, global competence and leadership. We know that it will require strong values," said Justice J N Patel (Retd) at 91st Foundation Day celebration programme of Rashtrasant Tukdoji Maharaj Nagpur University (RTMNU) on Monday, August 4.
Patel hailed the glorious past of the Nagpur University and the contribution it is making to the world of education. He was very optimistic about the future of the university seeing the transformation and leadership qualities and actions of the students over the time.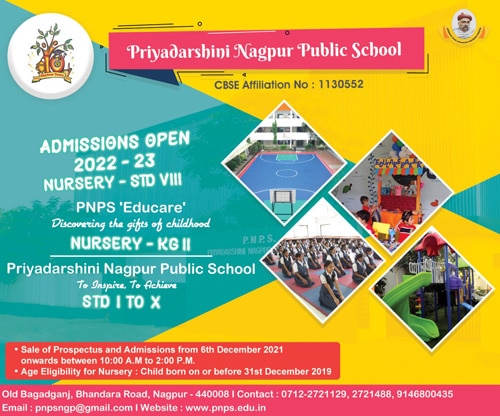 Acting Vice Chancellor of RTMNU Anoop Kumar presided  over the function . While addressing the gathering, Kumar emphasized on university to play lead role in contributing and addressing problems of Vidarbha. He asked for taking steps for promoting collaborative research for resolving various problems prevailing in Vidarbha. The Acting VC further added that examination reforms will soon be implemented in the university.  He also requested the Governor of Maharashtra to appoint a full time Vice Chancellor in Nagpur University as soon as possible.
At the outset, Jeevan Sadhana Puraskars were given to four eminent personalities of Nagpur. Noted playwright Prof Mahesh Elkunchwar, Editor of Lokmat Prof Suresh Dwadashiwar, Head, Department of Radiotherapy, Government Medical College and Hospital (GMCH) Dr Krishna Kamble, and former Head, Department of Post Graduate Law, Dr Thrity Patel received Jeevan Sadhana awards.
Ideal Principal award was conferred on Dr K M Bhandarkar, Principal of Punjabai Patel Education College, Gondia and Dr Bhaskar Patel, Principal of  KITS, Ramtek.
Ideal Teacher awards were presented to Dr Deepak Malpe, Professor in Department of Physics, RTMNU, Dr Pratibha Siriya, Associate Professor of Dr Ambedkar College, Deekshabhoomi, Dr Shribala Deshpande, Associate Professor of Seth Kesrimal Powal College Kamptee.
Ideal Officer award went to  S S Ramteke, Superintendent, Audit Department, Ideal Non-Teaching Employee award was given to Pankaj Shriram Babre of  Establishment Department. Awards of Inter-College Annual Competition held in 2012-13 were given to Dr Ambedkar College, Deekshabhoomi (Deep): Second prize to LAD College (Urmi), Gandhinagar and third prize to Dhanwate National College (Sadhana).
Sushila Vishnupant Jakatdar elocution contest 2013-14 — Jaya Arun Meher, Shri Shivaji Arts, Commerce and Science College, Rajura; Waman Raghunath Joshi essay contest 2011-12 — Ashish Gajananrao Thool, Vasantrao Naik Government Institute of Arts and Socical Science, Waman Raghunath Joshi essay contest 2013-14 — Priyanka Dnyaneshwar Gaulkar, R S Bidkar Arts, Commerce, Science College. Hinganghat.
Best Students Awards – Boys: Shantanu Thengdi, Rajiv Gandhi College of Engineering, Archana Das, Ramdeobaba College of Engineering and Management. Girls:  Gayaki Vijaykumar Tekade, Dr Ambedkar College, Deekshabhoomi, Avanika Ashwini Gupta, Hislop College. Late Shrimati Godavaribai Bhadkamkar Sanskrit essay contest award 2012-13 — Pradnya Lad, Shri Binzani City College. Late B S Pandit memorial essay contest award 2012-13 — Ajinkya Bhandarkar, PGTD Marathi, Second Swapnil, Dhanwate National College, third Devyani Mohgaonkar, LAD College.