Nagpur: The NCP MLC Prakash Gajbhiye on Tuesday protested the controversial statement of Sambhaji Bhide regarding saints of Maharashtra, in unique style. Disguising in the attires of Sant Tukaram, the NCP leader squatted on the stairs of Vidhan Bhavan and started 'Kirtan' as a protest against Bhide insulting statement on Sant Tukaram and Sant Dnyaneshwar.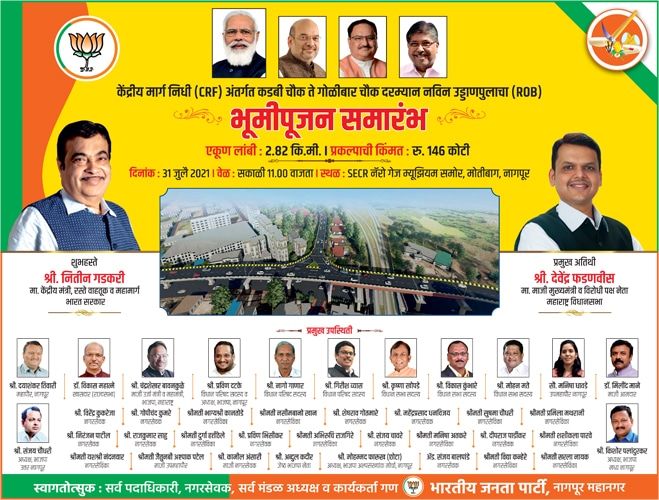 Notably, during his speech at Jungli Maharaj temple on Saturday, Bhide claimed that Manu was ahead of saints like Dnyaneshwar and Tukaram.
Gajbhite said such statement of Bhide to glorify Manusmriti is unconstitutional. By making such statements, Bhide is not only trying to create a divide but he is also trying tin incite people against each other. Therefore, Bhide should be immediately arrested by State Government, he demanded and added insults of saints of Maharashtra would not be tolerated.
Meanwhile, the Leader of the Opposition, Radhakrishna Vikhe Patil, said that such polarisation was not good for the state. Stating that the Chief Minister had given Bhide a clean chit in the Bhima Koregaon violence that took place on January 1 this year, Vikhe Patil wanted to know if the government agreed with Bhide's comments or whether it intended to stop them.
Chief Minister Devendra Fadnavis had in Assembly stated that the alleged comments of Sambhaji Bhide that Manu was ahead of saints like Dnyaneshwar and Tukaram will be probed. Police are still verifying the video of Bhide's speech. Police have received a complaint against Bhide. They are in a process of scrutinising the video clip to find out what exactly Bhide said in his speech. Following the scrutiny, further steps will be taken.