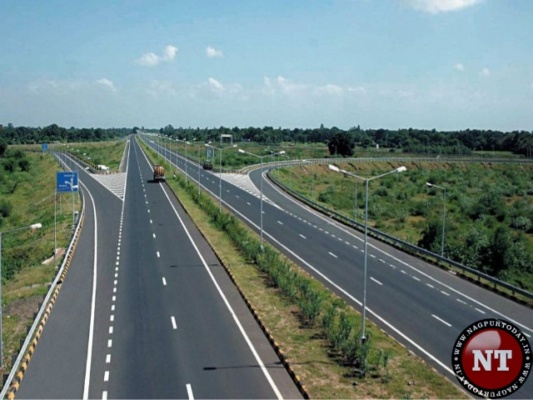 Indian Railways has joined hands with the Ministry of Road Transport and Highways to twin a rail line along the proposed expressway between Mumbai and Nagpur — a first such coordinated move to execute a transportation project. Both arms of the government will work together to put the project on the fast track with the aim of drastically cutting travel time on the busy route. "Spanish consultant Ineco has conducted a feasibility study on constructing a high-speed rail line along the proposed Mumbai-Nagpur Expressway and the reports are positive," a senior Railway Ministry official told IANS.
Ministry of Road Transport and Highways, which is already acquiring land for the proposed expressway, will keep the rail project in mind, he added. The elevated rail line could be built in the middle or along the proposed 800 km expressway depending on the ground situation, according to a feasibility report. The official said that twin tunnels and bridges can also be constructed to cross rivers and negotiate hilly areas in a coordinated way for road and rail traffic.
While the feasibility report is being examined by the Railways officials concerned, the Spanish team is set to make a detailed presentation, including on the financial aspect, to the public transporter shortly to take the ambitious project further. According to the study, travel time will be drastically reduced for both road and train travellers as the expressway will be fully access-controlled while the elevated rail track will ensure an uninterrupted high-speed train journey.
Land acquisition is a serious problem and many rail projects, including the ambitious Dedicated Freight Corridor, have been delayed due to land-related issues. The Mumbai-Ahmedabad high-speed rail corridor is also facing the same problem. Incidentally, the improved road network in the country has taken a toll on the Railways` business on shorter routes and the national transporter is making a concerted effort to wean away goods and passenger traffic from roads and increase its share.
"It`s a new way of executing the project faster, as the combined efforts to acquire land will ease a major burden for both ministries and pave the way for speedy execution," the oficial said. The Mumbai-Nagpur section is part of the proposed high speed rail corridor between Howrah and Mumbai, the diamond quadrilateral rail project.