Indian Navy chopper makes precautionary landing in Kochi, crew safe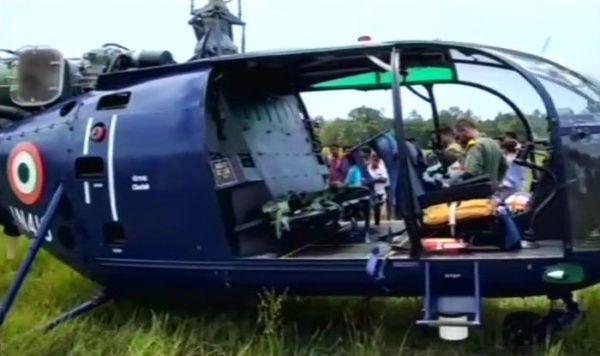 Thiruvananthapuram: An Indian Navy chopper Chetak 413 made a precautionary landing near Kerala's Kochi (also known as Cochin) on Saturday after experiencing low engine oil pressure. As per the reports, the aircraft and the crew members are safe. More details are awaited.
In a similar incident in December 2016, Navy's Chetak helicopter (CH 418) carried out an emergency landing off Hotel Lalit about 60KM South of Goa today. All on-board were safe.
Briefing about the incident back then, Indian Navy's Flag Officer Commanding Goa Area (FOGA) Rear Admiral Puneet Bahl had said, "The Chetak helicopter developed low oil pressure. Any variation in oil temperature of a helicopter can cause a snag. The pilots adopted emergency procedures and landed safely in South Goa."
Briefing about the incident back then, Indian Navy's Flag Officer Commanding Goa Area (FOGA) Rear Admiral Puneet Bahl had said, "The Chetak helicopter developed low oil pressure. Any variation in oil temperature of a helicopter can cause a snag. The pilots adopted emergency procedures and landed safely in South Goa."