Nagpur: Adventure is a way of life in the armed forces. Such a way of life becomes even more unique when you combine it with the drive for cleanliness and hygiene. Exercise MILAN an Indian Air Force Cycling expedition combines the spirit of both adventure and the 'Swachh Bharat Campaign' and Go Green ldea.
Exercise Milan comprises of 4 teams, cycling from the four extreme tips of India so as to culminate at New Delhi around the Air Force Day on 08 October 2016. Team North from Karakoram (Daulat Beg Oldie), Team East from Shillong (Meghalaya), Team South from Tiruvananthapuram (Kerala) and Team West from Naliya (Gujarat), all commenced their expedition in September 2016. Each team consists of 20 members along with supporting crew to enable en route assistance.
Braving inclement weather, inhospitable terrain, great distances and insurmountable odds, the four teams would be covering around 2600 kms each before concluding the expedition at India Gate, New Delhi. Requiring intense will power, raw stamina, extreme physical fitness and a never say die attitude, the four teams have put in long hours of arduous practice before setting off on this humongous journey of epic proportions.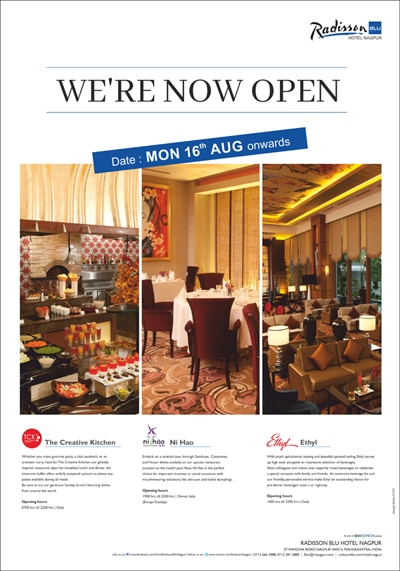 The novelty of the mission is that this expedition exemplifies the Swachh Bharat Campaign. Our country's aspirations to be a superpower would find fulfillment only by adopting cleanliness and hygiene as a way of life. The IAF has truly set out to put into practice in true spirit of adventure and ethos of armed forces.
Team South led by Wing Commander NSK Singh reached Nagpur on 23 September 2016 after covering a distance of 1700 Kms. Team reached Nagpur after cycling through Kerala, Tamil Nadu, Karnataka, Andhra Pradesh, Telangana and would be further passing through Madhya Pradesh, Chattisgarh & Uttar Pradesh before culminating in the national capital.
The team was received by Air Vice Marshal Sc Chafekar Ati Vishisht Seva Medal Shaurya Chakra, Senior Air and Administrative Staff Officer, Headquarters Maintenance Command at Vayu Sena Nagar. After a day of well deserved rest, the team was flagged off by Air Marshal Pankaj Aneja Vishisht Seva Medal, Air Officer Commanding-in-Chief, Maintenance Command, early morning on 25 September 2016 for Mohkhed, their next halt en route to New Delhi.