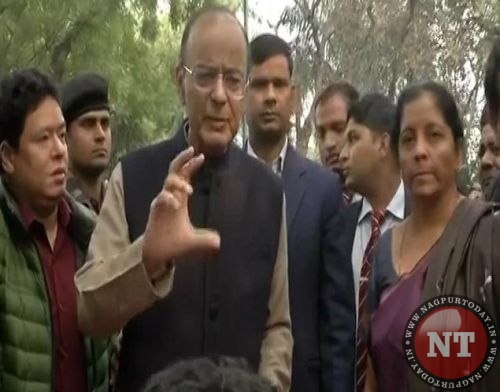 Finance minister Arun Jaitley holding a press briefing as the Cabinet Committee on Security held at the PM's residence ends. Offering his condolences to the families of the CRPF jawans, he said ahead of the meeting a two-minutes silence was observed as a mark of respect for the CRPF jawans who lost their lives in the terror attack at Awantipora near Srinagar.
Jaitley said a detailed assessment of the incident has been taken.
He said India withdraws the Most Favoured Nation status given to Pakistan. The foreign minsitry will be take every possible step to diplomatically isolate Pakistan.
Jaitley said the MEA will engage with the international community to redefine the meaning of terrrorism.
He said Security forces will take all possible steps to ensure security is maintained and to ensure that those who have perpetrated and supported this act of terrorism will pay a heavy price for the attack.
He said Home Minister Rajanth Singh will be going to Srinagar and on his return tomorrow will hold an all-party meeting.