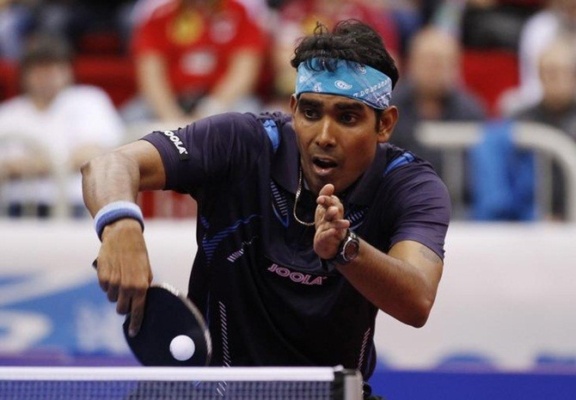 India swept the table tennis team events of the Commonwealth Games as the men matched the women to claim a memorable gold with an emphatic 3-0 win over Nigeria in the final, in Gold Coast, on Monday.
It is the first time since the racket sport's induction into the Commonwealth Games' program that India has topped both categories.
After Manika Batra-led India to a historic triumph over Singapore, on Sunday, the men too beat the team from the city state 3-2 in the semifinals, played earlier.
With individual and doubles medals still on offer, India's performance is already a marked improvement from its disappointing showing in Glasgow four years ago when it just managed just a silver in men's doubles.