Nagpur: As India is rapidly advancing ahead to become one of the economic superpowers in the world, it is expected to register 0.2 per cent more growth than its estimated 7.4 per cent. However the development also calls for more power consumption, and while the country is currently banking on the traditional means of generating energy, the situation would turn alarming if a paradigm shift is not taken in the nick of time. By shift in methods of power generation, India as a nation can maintain the pace of its growth without having to slowdown for the want of electricity.
As the demand-supply gap is proportionately increasing with the pace of development, the next few years would further worsen the situation, feels leading industrialist from Nagpur Padmesh Gupta.
On the verge of power crisis…
He said that there is a high possibility of power crisis in India and the country needs to start planning for coal-based power plants and transmission corridors to avoid it. This is in contrast to the statistics which was shared by the CEA which showed that planned capacity is enough to satisfy the peak hour demand till 2026-27.
The addition of just renewable generation capacity will increase the difficulties in dealing with the phenomenal rise in demand because of higher industrial activity, new domestic connections and the long term goal of states to enhance power availability, according to industry experts.
In order to avoid power shortages at the start of the 14th plan, there is a necessity to start off with the well-planned strategy of increasing power as well as power production.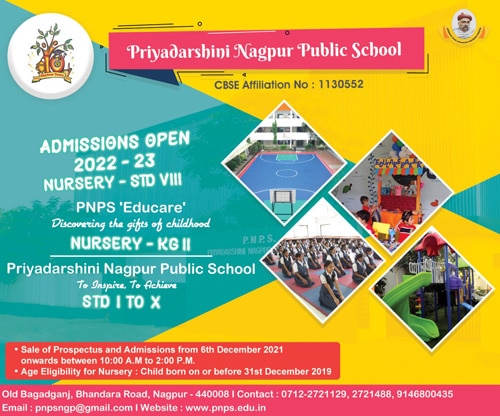 Need to commercialize Coal Sector
In order to meet the present and future power requirements, coal sector needs to be commercialised.
As there is a major intermittency factor in the use of renewable energy, the lack of ancillary set-ups further dimishes the full dependency of such energy modes.
Time in building a thermal power plant takes a minimum of 4 years and due to the ongoing stress in the sector no big investment is coming. Around 50 GW of stressed capacity is there in the sector further the coal-based plants are operating at a little over 60% capacity. Almost all 30GW power assets are likely to file for bankruptcy as banks have failed to provide a clear resolution.
Grim Situation
As per the ICICI Securities report, India reported peak power demand of 177GW in September, a surge of 13GW over FY18 peak demand, the highest since the growth of 1993-94. The demand is going to peak during this financial year, boosted by increased domestic demand, new connections under Saubhagya, and minimizing of load shedding, that appears structural as per the report. India's installed capacity as of now is 346 GW with ability to meet around 190 GW peak demand for which 5-10 GW is likely to be added via plants which are under construction.
Renewable plants offer little, but it can be improved
Renewable plants offer little towards satisfying the peak demand since they are not reliable because of their variable nature says Padmesh Gupta. However renewable energy production can improvised by checking out the loopholes and can be put to good use and increased dependency. It has been estimated that renewable energy will very soon become cheaper than that derived from fossil sources, which also enhances its importance to a developing economy like ours in which affordability and last-mile access are major issues. While the last 4 years have seen India's renewable energy capacity grow appreciably, we need to take some concrete steps to keep up this momentum.
1) Promote hybridization of solar and wind energy and build ancillary markets
The synergy in a hybrid wind and solar plant will help reduce variability in power generation. Hybrid projects would also have much higher capacity utilization factors, thus practically eliminating the intermittency challenge. Such projects have the additional benefit of reducing the costs associated with the sharing of transmission lines. Ancillary markets will provide backup services that smooth out the variable nature of energy supply. Germany now has enough storage capacity to cover the needs of 6.3 million people to support its grid infrastructure while we do not have any. There are tremendous opportunities for improvement in this one area alone
2) Build enhanced evacuation infrastructure
We need greater investment in high-voltage transmission lines to transport bulk energy over vast distances quickly and efficiently from power-rich to power-scarce states. This is all the more important in a scenario where storage solutions are not well developed
3) Invest in digitalization
There is huge potential for advanced software solutions that can optimize grid-level operations besides impacting consumer behaviour. The creation of demand response programmes, for example, can prod industries to shift their loads to times during the day when more energy is available on the grid. This, in effect, reduces peak demand. Demand response programmes will not be cost burdens on renewables and are, in fact, proven business models in themselves.
4) Develop battery storage solutions
As battery storage costs continue to fall precipitously, they will become an increasingly important tool for managing the fluctuating pattern of renewable energy generation. Grid operators can store electricity generated from renewable projects in large battery systems in low-demand situations, and then promptly release that electricity into the grid when demand increases.
5) Turnaround the distribution companies
Nearly a quarter of electricity generated is lost in transmission because India's distribution companies (known here as discoms) use outdated infrastructure, resulting in line faults and leakages, as well as undersized and over-utilized transformers. Weak monitoring and sloppy maintenance standards lead to frequent power theft through hooking and tapping. Not surprisingly, this results in our discoms suffering from poor economic health, which is further accentuated by their inability to collect dues from their customers in a timely fashion. This sets off a negative ripple effect in the entire electricity value chain. Immediate reforms are needed to revitalize the discoms – privatization and greater autonomy may be the answer. There is a dire need to invest in upgraded infrastructure and to formulate an action plan to enhance revenue collection.