India moved ICJ as Jadhav's life is in danger: MEA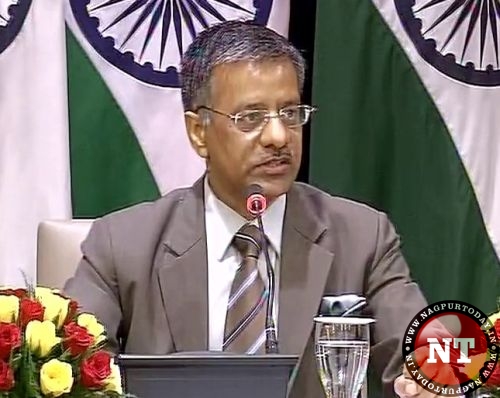 New Delhi: The Ministry of External Affairs holds a press briefing after the International Court of Justice on Tuesday stayed the hanging of Indian national Kulbhushan Jadhav, who was sentenced to death by a Pakistani military court on charges of spying.
MEA spokesperson Gopal Baglay said India had approached the ICJ after Pakistan denied 16 requests for consular access to Jadhav and refused to give visas to Jadhav's family. "Denying consular access is in contravention to international law. We don't know the status of his mother's appeal," Baglay said. He added that the decision to approach the ICJ is for consular rights.
The World Court has initiated action and it is a big win for India, the MEA spokesperson said. "We were informed by the ICJ of the action initiated on our application and the provisional measure that we sought," he said.
India moved ICJ in the case after careful deliberations as he is in illegal detention in Pakistan and his life is under threat. He said unfortunately there is still no information on Jadhav's location or condition.
For now, Pakistan has admitted India's application and initiated action on it.
The order by the Hague-based International Court of Justice came a day after India approached it against the death sentence handed down to Jadhav by Pakistans Field General Court Martial last month, official sources said.