Nagpur: Nagpur Municipal Corporation, Money Bee Institute Pvt Limited and Bombay Stock Exchange have organised a unique programme India Booms Senxes Zooms in association with L&T Mutual Funds and CDSL. The programme is an investor education initiative and aims to educatre people regarding wise investment options.
The six week programme will be inaugurated on January 18 at the hands of chief minister Devendra Fadnavis at Chitnavis Centre at 6.30 pm in the presence of mayor Pravin Datke.
The inaugural ceremony will feature keynote speaker and guest of honour MD CEO of BSE Ashishkumar Chauhan, youngest stock exchange trainer of  the BSE and the director of Money Bee Institute Shivani Dani, CEO of L&T Mutual Funds Kailash Kulkarni, chaiman and MD of L&T Finance YM Deosthalee and MD of CDSL PS Reddy.
Ever since the PM Modi has come to power at the centre, our capital markets have become more buoyant and the benchmark index 'Sensex' is rising every day. Nagpur investors, on the other hand, have suffered huge losses in the last 1 year due to various ponzi schemes going bust. So, while the Sensex is rising and FIIs are making money in India, local small retail investors of Nagpur are losing money due to lack of knowledge and presence of some selfish intermediaries.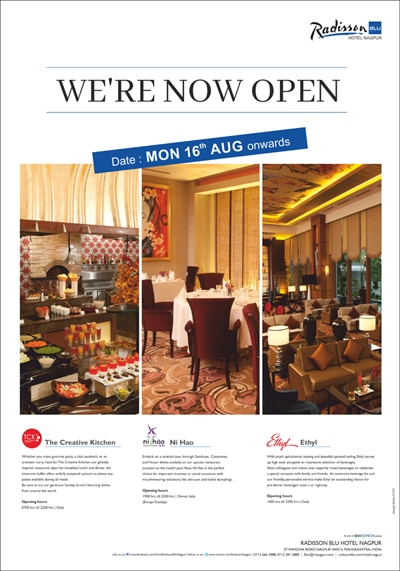 Under such circumstances, it becomes the responsibility of organizations like Bombay Stock Exchange (BSE) to educate investors, prevent them from falling prey to false promises from persons with vested self interests and further, guiding them on a path to becoming better, educated and empowered investors. BSE would be announcing opening of its investor grievance cell during this programme at Nagpur.
Two hour events have been planned on 31st Jan, 7th Feb, 14th Feb, 21st Feb and 28th Feb. All these programmes would be under the festival name 'Money Bee Month – India Blooms Sensex Zooms'. Eminent guests from the world of business and stock markets would be invited to share their experiences. This will be the first of its kind and also the largest ever investor meet/ festival in Nagpur.
Eminent personalities likely to attend the programme as speakers will include Rakesh Jhunjhunwala, Ramesh Damani, Ridham Desai, SP Tulsian, Ashu Suyash,  Yashwant Sinha, union minister Nitin Gadkari, Sudhir Mungantiwar (Finance Minister, Maharashtra) amongst others.
…
Shivani Dani

 

(CPFA)

Empanelled Trainer for NISM, Director: Money Bee Institute Pvt. Ltd, Editor: FARRA, Author: Union Budget Analysis ,Financial Consultant and Stock Analyst, Beta Money Management Services