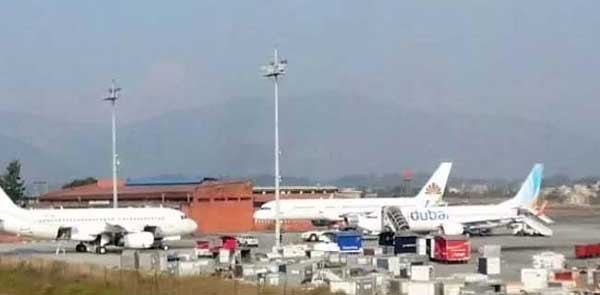 New Delhi: India has agreed to open four new air entry points to Nepal in the eastern and western parts of the country.This aims at facilitating movement of international traffic.Two vital entry points, however, are still on hold.
The four routes that India agreed to make two-way are Kathmandu-Biratnagar-Dhaka, Kathmandu-Janakpur-Kolkata, and Kathmandu-Janakpur-Patna in the eastern part of Nepal and Kathmandu-Mahendranagar-Delhi (L626) in the west, Kathmandu Post reported.
India will provide an entry on the L626 route for aircraft flying at the heights between 15,000ft and 24,000ft (low-level flights). This way, Buddha Air and other Nepali private carriers will connect New Delhi with Nepalgunj.
On June 16, the technical team from the Civil Aviation Authority of Nepal (CAAN) and the Airport Authority of India (AAI) signed an accord to jointly conduct a safety assessment of these routes.
Nepal's agenda for the discussion included entry or exit points from Janakpur in the eastern, Nepalgunj in the mid-western and Mahendranagar in the far-western regions.It would take at least a year for the routes to be operational.
Nepal had asked India to open the new cross-border air routes during Prime Minister Narendra Modi's visit to Kathmandu in 2014.India has agreed to make further examination by September 2018.