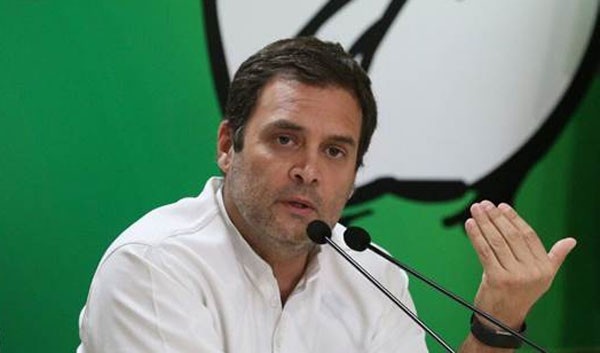 Rahul Gandhi' @RahulGandhi tweets, "Policemen in #Alwar took 3 hrs to get a dying Rakbar Khan, the victim of a lynch mob, to a hospital just 6 KM away.
Why?
They took a tea-break en route.
This is Modi's brutal "New India' where humanity is replaced with hatred and people are crushed and left to die."
The Deccan Chronicle report says that according to a First Information Report (FIR), the police received a call about the incident at around 12:41 am from a right-wing supporter Naval Kishore. The police reportedly reached the spot at 1:15 or 1: 20 am.
While arrangements were being made for vehicles to ferry the cows to the shelter, the policemen headed out for refreshments. With the injured man complaining of pain, the policemen drank cups of tea from a nearby stall, an NDTV report further said.
Naval Kishore has also alleged that Khan was taken to the police station first where the cops thrashed him which led to his death. He was later taken to Ramgarh community health centre at 4 am where doctors declared him dead on arrival, a report in Hindustan Times said.
According to news agency ANI, another eye-witness recalled the spine-chilling turn of events. Aslam, who had a narrow escape told ANI, "We (him and the deceased )both were going with our two cows, on seeing a speeding bike the cows ran into the fields where 6-7 people were present who fired at us, I ran away from the spot to save my life, later found that my friend was killed."
Akbar and his friend Aslam had reportedly purchased the cows from Ladpura village and were taking them to their village in Haryana through a forested area near Lalawandi in Alwar district when the accused attacked them.
Aslam manage to flee but an injured Akbar died at a hospital in Alwar.
According to Times of India report, the FIR says police were alerted about the attack at 12.41 am by a 'gau rakshak', Naval Kishore Sharma.
Ramgarh police said a team reached the lynching spot within 15-20 minutes.
However, according to hospital's OPD register Akbar was brought in at 4 am.
According to report, after taking Akbar from the spot, the cops gave him a bath, since he was covered in mud.
Then, they took Akbar to Sharma's home to organise transport to ferry the cows to a local cattle shelter.
One of Kishore's relatives, Maya, told NDTV that she saw "a policeman beating the man inside the vehicle and abusing him."